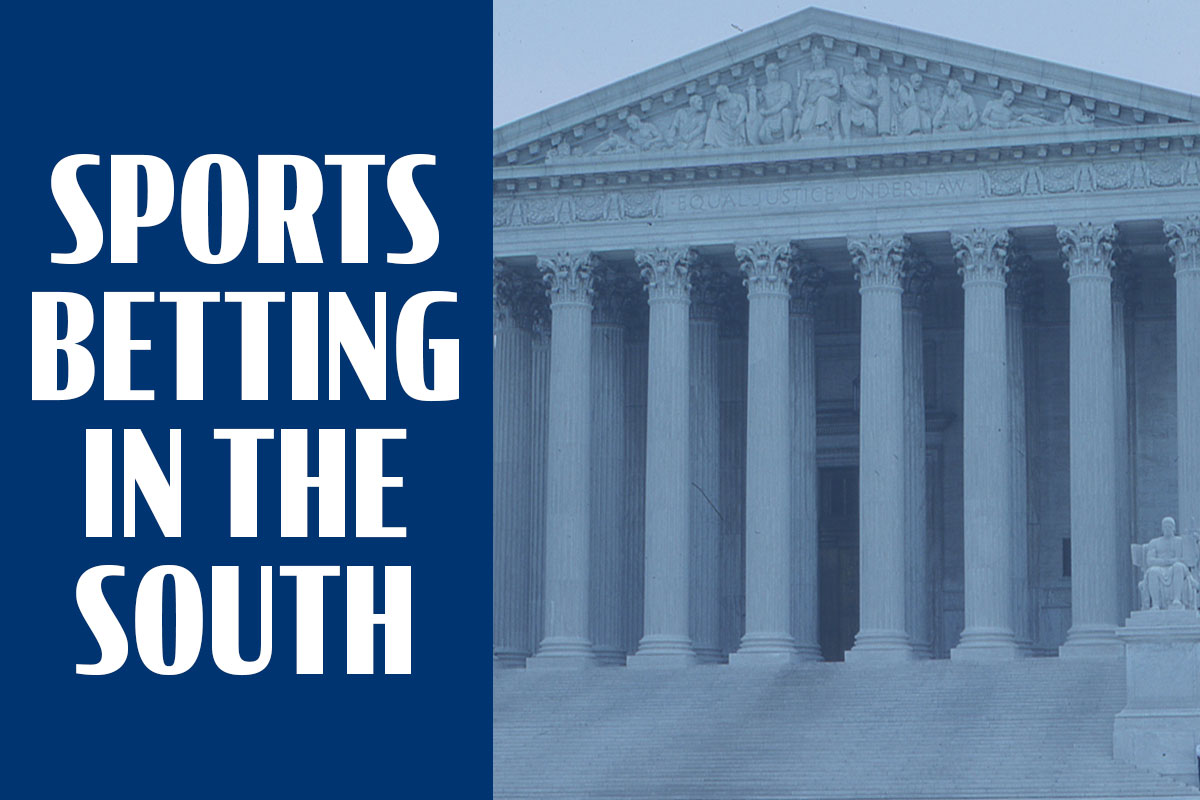 Sports betting in the South: A state-by-state legalization status update
Last updated Feb. 1, 2023
Sports betting in the south has made some tremendous inlays since the 2018 repeal of the Professional and Amateur Sports Protection Act. Louisiana and Arkansas both have legal retail and online sports betting, while a handful of states have partially legalized sports betting.
Still, sports betting has tremendous growth opportunity south of the Mason Dixon Line. Florida, Texas and Georgia are still massive markets that have shown an interest in legalizing sports betting, but must come to a consensus among their lawmakers to get it done.
Where is sports betting legal in the states we cover? Which states are hoping to legalize sports betting moving forward? When will they be able to do so? Let's take a look and see where sports betting is heading in 2023 and beyond.
Arkansas online sports betting working out kinks
Arkansas sports betting has been legal since 2018 and all three of its brick-and-mortar casinos offer retail sports betting. The Natural State legalized online sports betting in March 2022, but unlike other states included a 51% sports betting revenue clause in its approved sports betting bill. The clause requires state casinos to keep at least 51% of sports betting revenue if partnered with an online sportsbook company. Online sportsbooks typically keep between 85% to 95% of revenue in partnerships with casinos in other states.
This revenue clause has effectively kept national online sports betting operators out of the state. Arkansas sports bettors can only utilize online apps Betly, which is offered through the Southland Casino, and BetSaracen, offered through the Saracen Casino. Both casinos each offer IOS and Android betting apps for state bettors.
Both Betly and BetSaracen are live and accepted online sports bets in the state.
Oaklawn Racing Casino quietly launched its own online sports betting app in September 2022..
Louisiana sports betting a hit
Louisiana sports betting was approved in early 2021. The state launched retail sports betting in late October of the same year. In its first month of operation, eight casinos took in $27.6 million in sports bets. The net proceeds reported by casinos were nearly $5.7 million over that period of time.
Online sports betting launched in January and took in $211.01 million in bets during its first full month of operation. During its first 12 months, Louisiana brought in roughly $26.5 million in tax revenue for the state.
Seven online sports betting operators are currently live in the state.
Plans for Mississippi online sports betting in 2023?
Mississippi legalized retail sports betting in 2018, but despite several tries cannot find a compromise on legalized online sports betting. Mississippi lawmakers are hoping this changes in 2023.
There are currently 23 land or water-based retail sports betting locations in the state. Only BetMGM has any type of online sports betting presence in the state, as players can participate in online sports betting only when at the Beau Rivage and Gold Stroke Casinos. Online sports betting outside of these casinos is not legal.
Mississippi legislators have attempted to legalize an expanded online sports betting market with five previous bills. Another bill has been introduced this year, HB 606, to legalize online sports betting outside of state casinos.
If approved by the Mississippi legislature, HB 606 will allow existing land-based casinos to form strategic alliances with online sports betting operators. It would enable customers to make bets from their own homes, not just while inside Mississippi casinos.
Tennessee online sports betting only game in town
Tennessee sports betting was legalized in 2019, but currently only online sports betting is available in the state. There are currently 10 available online sportsbook operators in Tennessee and no retail sports betting locations.
Tennessee is the only state in the country to offer only untethered online sportsbooks to its bettors. Usually online sportsbooks must partner with a brick-and-mortar casino to operate in a state.
No bills have been discussed to legalize retail sports betting in Tennessee, so it's highly unlikely anything will get done in the next session.
Here are some of the best options available for legal sports betting in Tennessee: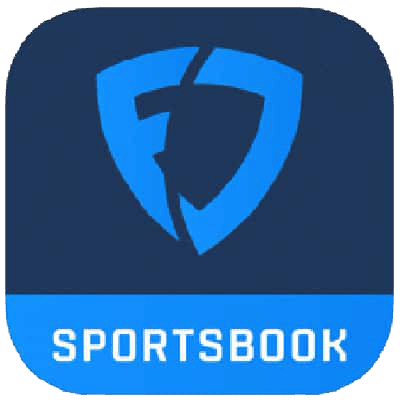 FanDuel Sportsbook
States: OH, MD, MA, LA, KS, NY, NJ, PA, IN, IA, WV, MI, VA, CT
21+ and present in a state with legal sports gaming. Gambling problem? Call 1-800-Gambler.
BET $5
GET $150
IF YOUR BET WINS!
Alabama fails to legalize sports betting in 2022
Alabama lawmakers killed a bill in April 2022 that would have legalized retail and online sports betting in the state. The state's 2023 legislative session will begin on April 10 of this year and lawmakers can take up the cause again.
The Alabama Senate Tourism Committee approved SB 294 in late March. The bill would have legalized a state lottery and allowed for online and retail sports betting at several Alabama casinos. If it had been approved by a three-fifths majority by members of the Alabama House and Senate, a constitutional amendment would have had to be approved by state voters in the November election.
In addition to legalizing sports betting, the bill would have also created an Alabama state lottery.
Alabama lawmakers seem to favor sports betting legalization through a constitutional amendment, which requires voter approval. If this is the preferred method of legalization in 2023, this ensures sports betting will not launch until 2024.
Alabama's next legislative session will kick off on Monday, April 10, 2023.
Is 2023 the year for Georgia sports betting?
Georgia's 2023 legislative session has started off with a bang, as a bill to legalize retail and online sports betting in the state was introduced on Jan. 31, 2023.
Eleven Georgia senators introduced bill SB 57 to legalize retail and online sports betting in the Peach State. If approved by the legislature, up to 18 online sports betting licenses would be activated, and businesses holding liquor licenses in the state would be eligible to host retail sports betting kiosks.
Unlike other Georgia sports betting bills introduced in the past? This bill would be Georgia Lottery-regulated and would not require an amendment to the state constitution.
If approved, the bill will allow up to 18 online sports betting licenses (Type 1 licenses), nine of which would be distributed to professional Georgia sports teams, PGA courses, and NASCAR tracks. The remaining nine online sports betting licenses will be awarded to applicants after undergoing an RFP process.
The bill sets the online sports betting tax rate at 20% and will allow bets on collegiate sports. Additionally, it will also allow bets on eSports, Olympics, and "other events."
If approved, a Georgia Sports Betting Commission will be created to oversee and regulate sports betting in the state. The commission will regulate sports betting "in a manner that provides continuing entertainment to the public, maximizes revenue, and ensures that sports betting is operated in this state with integrity and dignity and free of political influence."
The bill would also allow for retail sports betting in the Peach State through sports betting kiosks at lottery establishments and businesses with liquor licenses. If awarded a retail sports betting license (Type 2 license), an establishment would be able to host a minimum of five or a maximum of 10 sports betting kiosks.
Establishments with a Type 2 license will pay a nonrefundable $10,000 application fee and an annual licensing fee of $100,000.
Each Type 2 sports betting distributor license also authorizes the entity to offer retail sports betting through a platform provided by one or more Type 2 sports betting platform licensees.
Unlike previous Georgia sports betting bills, SB 57 would not require a constitutional amendment to be approved by state voters.
Kentucky comes close in 2022, ready to try again in 2023
Kentucky was so close to legalizing sports betting in 2022 and is ready to start again in 2023.
Rep. Adam Koenig's (R-Erlanger) bill, HB 606, was approved by the Kentucky House of Representatives but lingered in the Senate and never received a vote. The final day of Kentucky's legislative session came and went without a vote on the much discussed, and much publicized, sports betting bill.
The bill would have legalized retail sports betting at licensed Kentucky horse tracks, such as Churchill Downs, and the Kentucky Speedway, as well as online sports betting throughout the state.
A sports betting bill has again been introduced for Kentucky's 2023 legislative session. HB 106 was introduced on Jan. 5, 2023, and if passed will legalize online sports betting, poker and fantasy sports in Kentucky.
Sports betting would only be legal online or in-person. Licensed Kentucky horse tracks will be able to host in-person sports betting at up to two separate facilities within 60 miles of their facilities.
South Carolina could not agree on sports betting in 2022
For the third year in a row, South Carolina lawmakers introduced and failed to approve sports betting. .
Rep. William Herbkersman (R) and Rep. Todd Rutherford (D) introduced HB 5277 in April 2022, which called for the legalization of online and retail sports betting.
The bill will called for eight to 12 online sports betting platform operators in the state, who must partner with a state entity to operate. Professional sports franchises, facilities that host PGA Tour events, and promoters of a national association for stock car auto racing national touring race are eligible to apply for a sports betting license and partner with an operator.
South Carolina lawmakers did not vote on the bill before the conclusion of the 2022 session in June.
The 2023 legislative session is already underway. Sports betting will likely again be addressed before the session's conclusion on May 11, 2023. No bills have yet to be introduced.
North Carolina sports betting in 2023?
North Carolina went another year without legalizing sports betting, but will likely try again in 2023.
Senate Bill 688, sponsored by Sen. Paul A. Lowe, Jr. (D-32), would have approved legalized online sports betting and allow between 10 to 12 online sports betting operators. The bill was not approved before the conclusion of the 2022 legislative session.
No sports betting bills have yet to be introduced in North Carolina, but sports betting regulator experts have predicted that lawmakers will likely be all-in on legalized sports betting in 2023. North Carolina legislators have plenty of time to work out any sports betting wrinkles, as the state's session will not conclude until Aug. 31, 2023.
Florida sports betting remains in a quagmire
Oh Florida sports betting, you were so close in 2021. Gov. Ron DeSantis and the Seminole Tribe famously agreed to a new 30-year gaming compact in 2021 that would have legalized Seminole controlled online and retail sports betting in the state. However, a U.S. District Court Judge determined the gaming compact violated the Indian Gaming Regulatory Act (IGRA) and threw the entire compact out in November 2021.
The Seminole Tribe suspended all of its sports betting operations in December 2021 after only several weeks of activity. The Seminole Tribe has filed several appeals of the U.S. District Court Judge's opinion and was denied an emergency motion of stay to continue offering sports betting throughout the proceedings.
Sports betting remains suspended in Florida as the tribe continues its appeal process in the U.S. Court of Appeals. The process can take more than a year to reach a conclusion.
While the state and the tribe can agree to a new gaming compact at any time, it would not be able to include online sports betting, due to the U.S. District Court's ruling.
Texas sports betting a real possibility in 2023
What once was considered an impossibility may actually become a reality in 2023.
The Texas Sports Betting Alliance, a group comprised of professional Texas sports franchises, betting platforms, and one former governor, is planning to help craft a Texas online sports betting bill to be introduced in early February.
Cara Gustafson, a spokesperson for the Texas Sports Betting Alliance, told Saturday Down South the Alliance is confident the eventually introduced legislation will have the necessary votes in both the Texas House and Senate to be approved for the November 2023 general election ballot.
"We feel that the voting threshold is there to get this legislation on the ballot in November for the Texas voters and we are confident Texas voters themselves would vote in favor of legalizing mobile sports betting," Gustafson told Saturday Down South.
The House and Senate authors of the bill have yet to be announced. More details on the bill will be announced at a later date.
While Gustafson did not provide specific details to the Alliance's piece of legislation, she did say it will be similar to Rep. Dan Huberty's (R-127) 2021 online sports betting bill. Huberty's bill (HB 2070) attempted to legalize Texas online sports betting and set an online sports betting tax rate at 10% of adjusted gross gaming revenue.
The bill allowed Texas professional sports franchises to hold online sports betting licenses and did not require users to have to register for accounts in person.
Like Huberty's bill, the Texas Sports Betting Alliance's legislation will require an amendment to the Texas constitution. It will first have to be approved by Texas lawmakers to be placed on the 2023 general election ballot. If approved by Texas voters in the November 2023 election, it would head to Gov. Gregg Abbott (R) for his signature before becoming law.
The Texas Sports Betting Alliance is currently backed by DraftKings, BetMGM, Barstool Sportsbook, and FanDuel, as well as every professional sports franchise in the state.