SEC
Photos: Meet the wives of the SEC West coaches
We're just over 24 hours from kickoff, and before our lives are consumed, let's take a moment to recognize that special lady.
Perhaps greatest of all, though, we should recognize the women that keep SEC head coaches sane.  As we honor, let's also remember: here are the SEC East wives of 2013 and SEC West wives of 2013.  Here are the wives of 2012, too.  We didn't forget about 2011, either.
The SEC West returns all their wives for the 2014 season.
Here are the first ladies of the SEC West:
Terry Saban, Alabama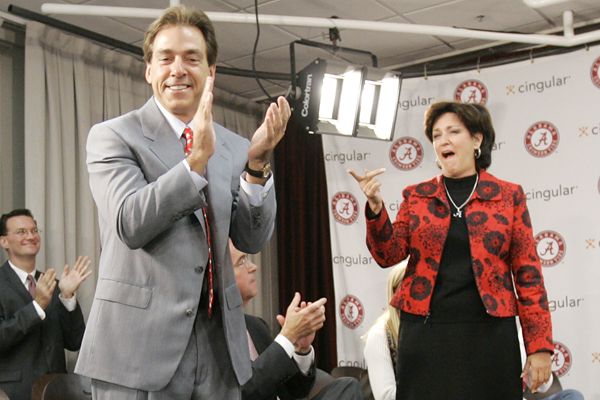 Mrs. Terri does the things you need to do to be successful, and there's a process for those things.  Each person has their responsibility in marriage and you have to do the things you're responsible for doing in order for the team to be the best that they can be.  In all seriousness, Mrs. Terri is a great representative of Alabama and supports Nick well.  He even gets to eat two oatmeal cream pies for breakfast.
Jen Bielema, Arkansas
The Bielemas have certainly made their mark since their arrival in the SEC.  From the infamous karma tweet to Bret gettin' after it shirtless, Jen and Bret seem to make a power couple who crave the spotlight.  Let's hope Arkansas wins a few more games this year or their tenure might end prematurely.
Kristi Malzahn, Auburn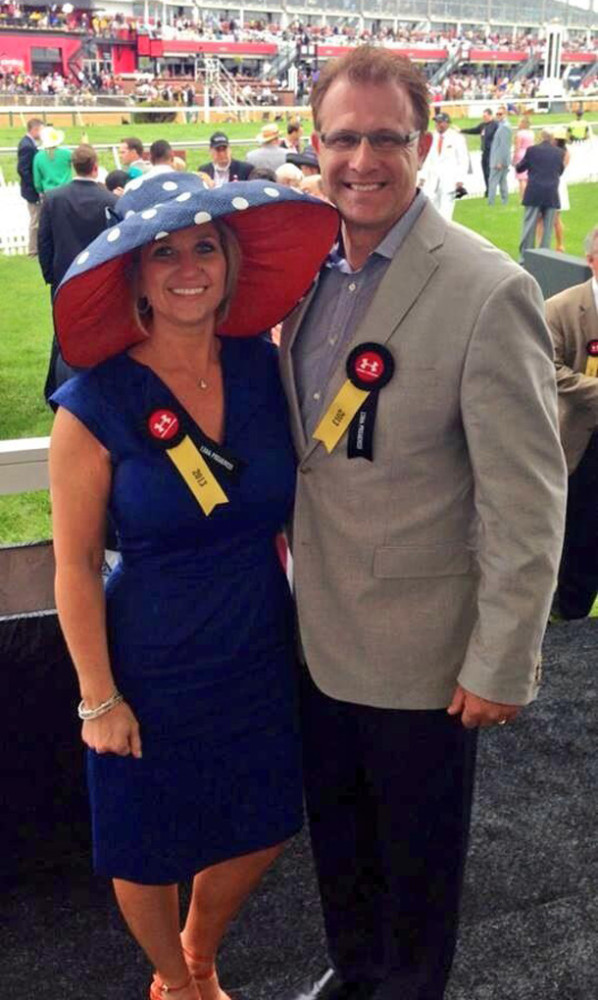 Mrs. Malzahn is a sweetheart, though she mostly stays in the background.  You know the Malzahns had a great offseason after their success in 2013.  Here's to hoping her hubby can keep the magic going down on the Plains.
Kathy Miles, LSU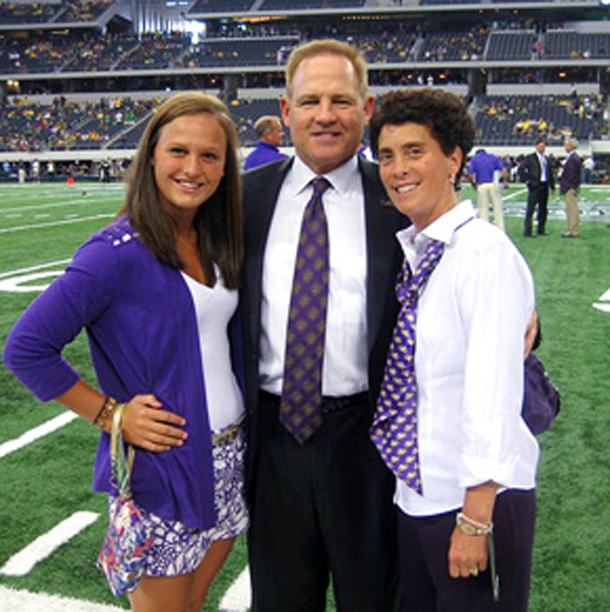 The Mad Hatter has a good looking family, doesn't he?  Les is one of a kind, so you know Mrs. Miles is a special lady to put up with his antics, but I'm sure the nightly conversation is thoroughly entertaining.
Megan Mullen, Mississippi State
Mrs. Mullen is a well-rounded lady.  She captained her golf team in college at Ohio University while majoring in Broadcast Journalism and minoring in Sports and Political Science.  The expectations are high in Starkville this year, Mrs. Mullen is going to have be ultra supportive.
Jill Freeze, Ole Miss
Mrs. Freeze is rocking that belt buckle.  The Mrs. has taken a coaches approach to her day, too. Have a GREAT day, Jill.
Charlene Sumlin, Texas A&M
Her husband's a star, but her? We don't know much about Charlene.  I bet Johnny Football loved her, though.