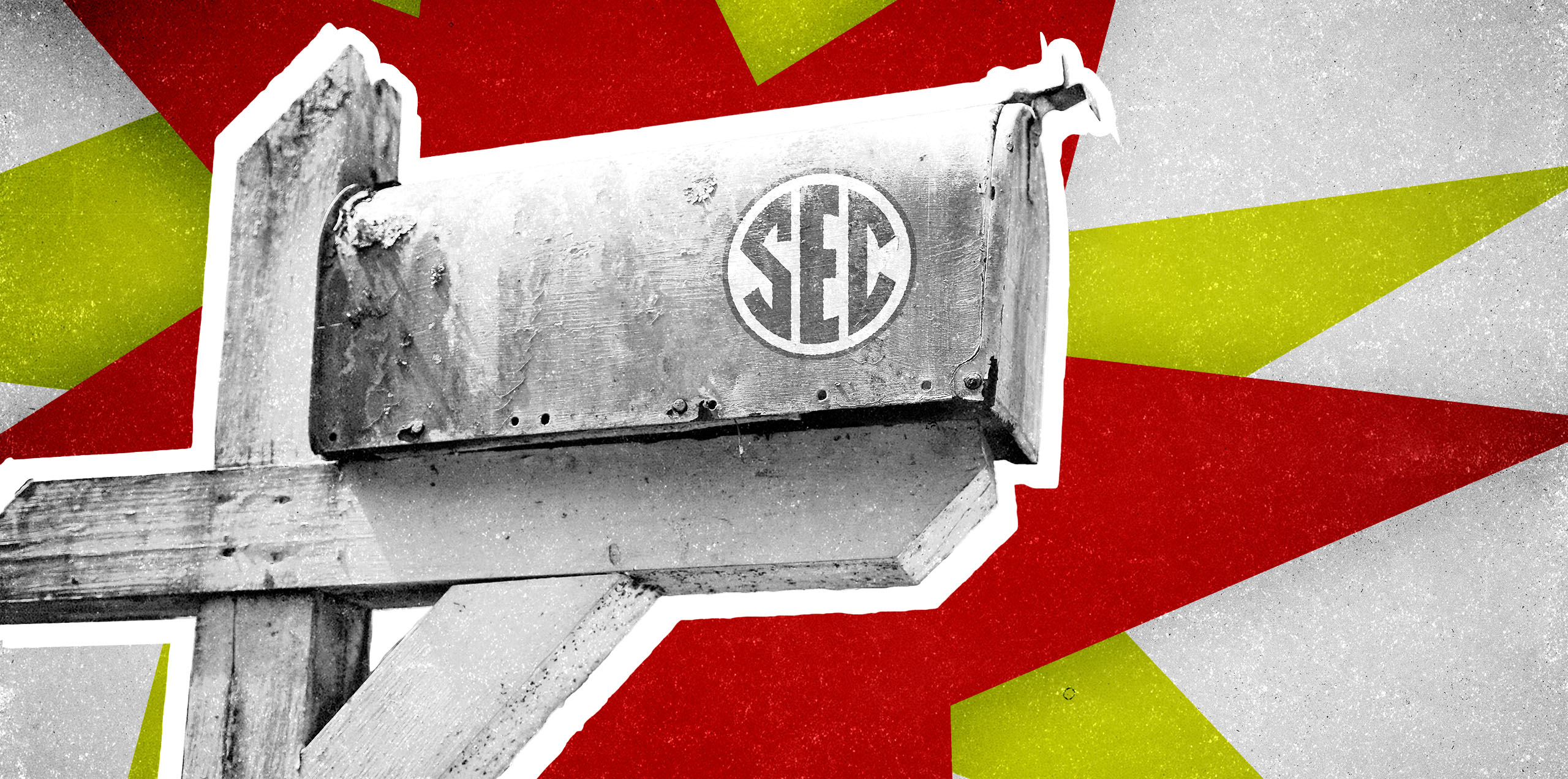 SEC
SDS Mailbag: Heisman Trophy sleepers, Tennessee recruiting, retro games and most-watched TV episodes/movies
I can't believe this Sunday is already the Sunday where we will see the final 2 episodes of "The Last Dance." I'm not ready for it to be over!
I know there are people out there who just can't be happy with anything and criticize any piece of culture that has the decency to make any single person on this planet happy. But, regardless of those people, I've been loving this documentary. It brings back some of my first memories as a kid growing up in Illinois.
I'd rather have live sports taking place, of course, but I'll definitely be tuned in to the final 2 episodes on Sunday night. Then, in even better news, ESPN is going to air a documentary called "Long Gone Summer" on June 14, chronicling the home run race between Mark McGwire and Sammy Sosa during the summer of 1998.
Many people credit that home run race with saving baseball. As a Cardinals' fan, I still remember where I was when Big Mac hit home run No. 62 to break Roger Maris' iconic record.
Hopefully sports return soon, but until then, I appreciate ESPN churning out the documentaries about some of my favorite sports moments.
Anyway, here are your questions for this week's Mailbag:
@SChinni12:
I read Connor's article on guys he'd rather bet on to win the Heisman Trophy this year than frontrunners Trevor Lawrence and Justin Fields. Who are some of your sleepers?
Funny you should ask, because I just tweeted about this the other day. Based on the odds for Heisman trophy, I named these 4 guys as good value bets:
My favorite value bets for the 2020 Heisman Trophy (via @betonline_ag):

Jamie Newman, QB, UGA: 14-1
Kedon Slovis, QB, USC: 25-1 (LOVE this one)
Najee Harris, RB, Bama: 40-1
Tanner Morgan, QB, Minnesota: 50-1

— Adam Spencer (@AdamSpencer4) May 12, 2020
As I noted, I love Kedon Slovis at USC (assuming the Trojans are able to actually play football this fall). He stepped in as a true freshman last year and made some huge plays. Yes, he lost WR Michael Pittman Jr., OL Austin Jackson and others, but the Trojans still have talent on their roster.
Amon-Ra St. Brown is a potential first-round pick in 2021 at receiver for the Trojans, and Tyler Vaughns also had a solid 2019 season. The Trojans didn't run much in 2019, but their top 2 rushers — Vavae Malepeai and Stephen Carr — return this fall, too.
Newman has perhaps the best path to the Heisman, though. We've seen transfer quarterbacks win the past 3 Heisman Trophies (Joe Burrow, Kyler Murray and Baker Mayfield). If he leads the Bulldogs to the SEC East title and puts up big numbers, Newman could find his way to New York.
If you're going to bet on someone other than Lawrence or Fields, those are some good places to start.
@MichaelJtr8:
Now that Tony Hawk's Pro Skater 1 and 2 are being remade, which other sports video games would you like to see remastered?
Man, I cannot wait to play those games. I loved the Tony Hawk gaming world as a kid. (Side note: Dave Mirra Freestyle BMX 2 was also an incredible game.)
#THPS is back! Break skateboarding boundaries with the fully-remastered Tony Hawk's Pro Skater 1 and 2 collection. Available September 4, 2020 on PlayStation 4, Xbox One and PC. Pre-Order Now. pic.twitter.com/RaZQrXSNgP

— Tony Hawk's Pro Skater 1 and 2 (@TonyHawkTheGame) May 12, 2020
To answer your question, though — first and foremost, I want to see the NCAA Football franchise and any sort of college basketball video game return. We took a step toward that with the recent names, images and likenesses (NIL) rule changes, but there are still some hurdles to overcome before those games return.
Other games I'd love to have come back include NFL Blitz, NFL Street and, perhaps most of all, I really want to play Ken Griffey Jr.'s Slugfest again. That game was the best. I'd spend hours playing as the Mariners. I remember there was even a cheat code to ensure Griffey hit a home run in every at-bat.
Bring those games back, please!
@AndrewLittleto2:
Do you honestly think all these recruits will stay at Tennessee?
No way.
But, of course, I'm not saying that to be negative about Tennessee. The Vols and Jeremy Pruitt are on 1 of the best recruiting runs I can remember this month, and it has been incredible to watch. Pruitt has stabilized the Tennessee program and has some positive momentum building on Rocky Top.
I say no way because these are 17- and 18-year-old kids. They change their minds all the time, and that's fine. They have the right to do that until they sign their Letter of Intent (and then they can still transfer).
Hardly any recruiting classes retain their commitments through the entire cycle these days, and that's OK. I think Pruitt and his staff will have 1 of the Vols' best classes in years when all is said and done, but yeah, some of these guys will decommit.
If and when players are allowed to take official visits again, things could change in a hurry for any number of schools.
Robert:
Is there a movie or TV episode you think you've seen more than anyone else on the planet (other than those affiliated with its production)?
My initial reaction to that would be to say no. I don't think there's any way I've watched something more than anyone else in the world. There are some real fanatics out there.
But, if I had to pick a couple of TV episodes I might be on the leaderboard for, I'd go with 1 episode of "The Office" and 1 episode of "Rick and Morty." I turn "The Office" on for background noise while I fall asleep, and at least once a week, I seem to end up on the "Fun Run" episode. I've probably seen that episode more than 100 times.
Another potential option is the "Rick and Morty" episode from Season 4 called "One Crew over the Crewcoo's Morty." That only aired back in November and I've probably watched it 20-25 times already. Again, I bet some "Rick and Morty" fanatic has watched it hundreds of times by now, but maybe I'm in the top 50 when it comes to people who have watched that episode?
Now you have me wondering what the least-watched piece of media has been. That would be a good question, too. Although, I'm not sure I'd want to become the person who has viewed something that bad the most.
Have a question for next week's Mailbag? Tweet at us using #SDSMailbag or email me at ASpencer@SaturdayDownSouth.com.