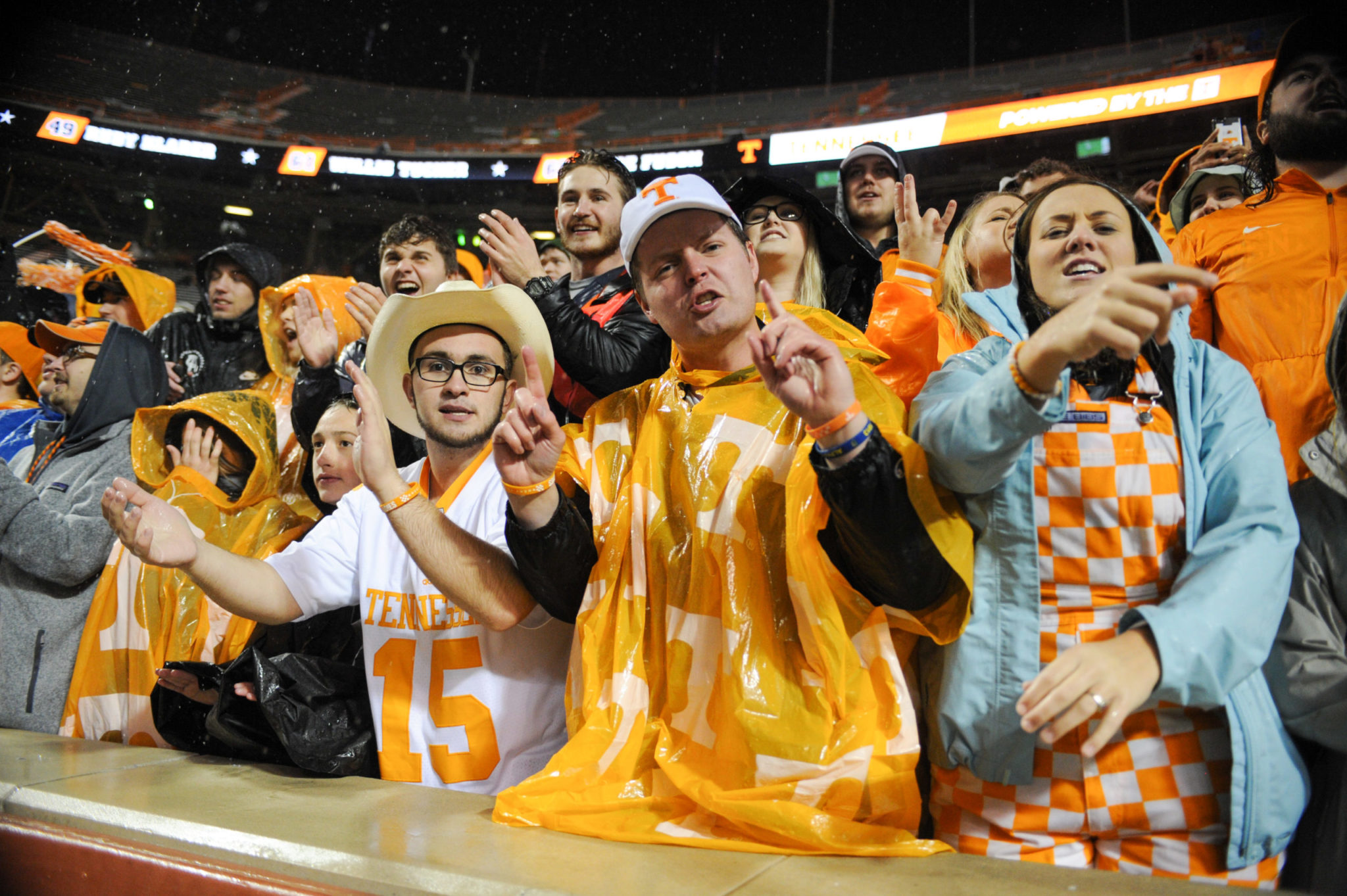 TENNESSEE
How excited should Vols fans be after National Signing Day?
Tennessee fans have been conditioned to expect the worst … and you can't blame them. From 2008-2017, the Vols had only a handful of moments to celebrate. Their one-time dominant program had become mostly an afterthought in the SEC.
But the times … they might be changing. On National Signing Day, a good Class of 2020 became a great Class of 2020.
"We have done a nice job closing in the early signing period," Tennessee coach Jeremy Pruitt said Wednesday. "And the spots that we had to fill today (National Signing Day), I couldn't be happier about the guys that we added to this group. I feel like the momentum we did create on the field, it had an effect on recruiting."
The momentum Pruitt is talking about is the 6-game win streak to finish the 2019 season, capped by a stirring Gator Bowl victory over Indiana. As for what the Vols did on National Singing Day itself, those 2 closing pieces to the Class of 2020 could prove to be crucial to Tennessee's chances for success.
First, they added 4-star athlete Dee Beckwith from Florence, Alabama. Beckwith, who chose Tennessee over rival Florida, is versatile and could play several positions on offense. Then, Tennessee signed 4-star wide receiver Malachi Wideman from Sarasota, Florida. Wideman, who flipped to the Vols from Florida State, will get every opportunity to earn significant playing time right away at a major position of need for UT.
Vols fans rejoiced throughout the day with the additions of Beckwith and Wideman. Not only are they exciting playmakers in football, but their talents in basketball were also on display in videos shared throughout the day on social media. Pruitt says that they'll each get a chance to also play basketball for Tennessee.
In all, this is a class of 23 players, and at last look they are ranked 10th nationally, 7th in the SEC. They've made major strides over the past 3 months to get to that level. Yes, they are still looking up at several conference rivals, but the distance isn't as far as it used to be.
So, how excited should Vols fans be excited about the future of the program after National Signing Day? In a word: very.
Tennessee was able to keep the momentum going from a strong second half of the 2019 season. They were able to keep more area players at home, with 10 signees in this class playing their high school football in the Volunteer State. They got their quarterback of the future (Harrison Bailey), their future leader in the secondary (4-star safety Keshawn Lawrence), as well as some much needed help at linebacker with a trio from Whitehaven High School in Memphis (Bryson Eason, Martavius French, Tamarion McDonald). They picked up valuable speed with players than run sub 4.4 40s in Jimmy Holiday and Jalin Hyatt, while securing size on both lines with guys like Cooper Mays (center), Omari Thomas (defensive tackle) and Tyler Baron (defensive end).
Pruitt arrived in Knoxville less than 2 weeks before the Early Signing Period in 2017, so the Class of 2020 is his second full class. He and his staff have put Tennessee in good position to take a step forward in the SEC. For years, the knock on the previous coaching staff wasn't in recruiting (at least as far as rankings were concerned), but with a lack of player development. Under Pruitt, we've seen players improve. If he can continue to get the most out of his players, the future is indeed bright.
As for Pruitt, he's already thinking about the Class of 2021, and beyond.
"We are always watching tape to try to re-rank our players," said Pruitt. "We are getting ready to start the next couple of classes here. We have most of these guys on our board and you want to follow up. You are always trying to gather as much information as possible. We will recruit anybody anywhere that wants to come to Tennessee."
The way the Vols are trending, the guys who are saying yes are helping to close the gap on the rest of the SEC East.
Read More
Tennessee online sports betting officially launched on November 1, 2020, and many of the largest sportsbooks are live and operating in the volunteer state. Tennessee is only one of a handful of SEC football states with legalized sports betting.