ALABAMA
Alabama WR Henry Ruggs III has made decision for 2020 season
UPDATE: Ruggs has officially declared for the 2020 NFL Draft.
Alabama WR Henry Ruggs III has yet to make a public announcement regarding whether he'll return UA or enter the 2020 NFL Draft, but it appears his decision has been made.
CBS42 sports director/anchor Chris Breece is reporting that Ruggs will head to the NFL and has already signed with an agent. As Breece referenced, some interpreted a post Ruggs made Saturday on Instagram to suggest he was "hanging it up."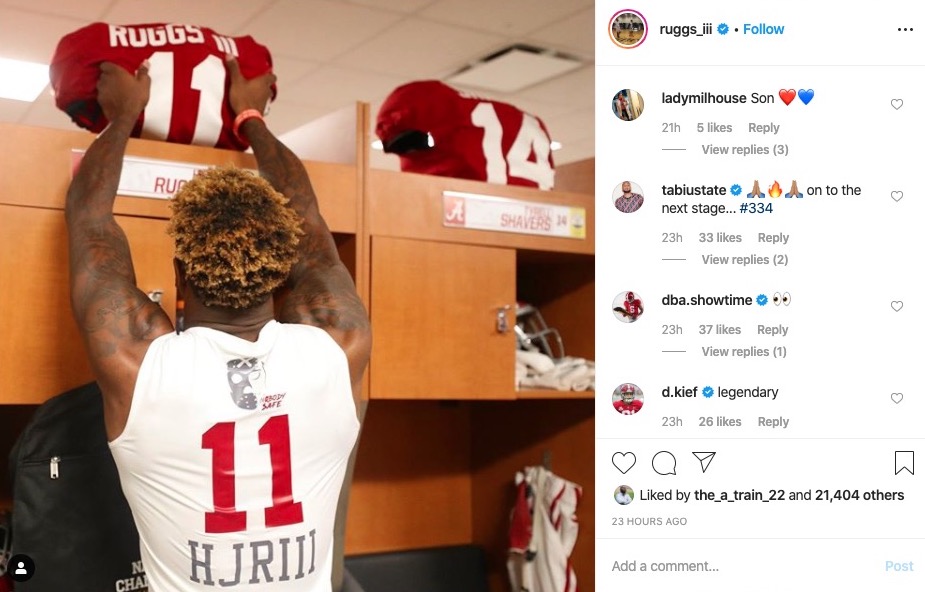 A former 5-star recruit on 247Sports out of Robert E. Lee School in Montgomery, Ruggs was known for his blazing speed. For his career, he caught 98 passes for 1,716 yards and 24 touchdowns over the last three seasons. The 24 TDs rank him third all-time in receiving touchdowns, behind NFL-bound teammate Jerry Jeudy (26) and Crimson Tide great Amari Cooper (31). He was also a threat in the kick return game, accounting for 286 yards on 12 kickoff returns with a long of 40 yards. Ruggs also logged a 75-yard rushing touchdown (the longest running play of the season for UA) on Sept. 7 against New Mexico State. Ruggs had the second-longest reception of the 2019 season for the Crimson Tide at 81 yards.
Following up on the cryptic photo from Henry Ruggs yesterday- I'm told @__RUGGS is going pro and has signed with an agent. #Alabama

— Chris Breece (@ChrisBreece) January 6, 2020