GEORGIA
Uniform update Georgia: Bring back the silver britches, not grey
Leading up to gameday on Aug. 28, our in-house uniform expert Brad Crawford will look at every SEC team's apparel plans this season. Some programs are incorporating new alternates while others have made subtle alterations to helmets. We have our favorite looks and we're sure you do as well.
Here's a team-by-team glance at what you'll see this fall:
GEORGIA BULLDOGS (NIKE)

2014 HOME: Red helmet + red jersey + grey pants
2014 ROAD: Red helmet + white jersey + grey pants
2014 ALTERNATE: Red helmet + red jersey + silver pants (rumored)
WHAT WE WOULD LIKE TO SEE: Matte black helmet + black jersey + silver pants — Last season, the Bulldogs' revamped Nike uniforms still had a traditional feel despite updated typography and a new secondary logo. In recent years, an unfortunate loss has been the lack of silver sheen on game pants in favor of grey. It's a touchy subject for Georgia fans. The difference is noticeable if you compare the Bulldogs' early 2000s britches to the current, flat Nike sets. With better execution, an alternate black uniform with silver pants and red accents would be one of the SEC's best. A matte black helmet instead of the horrid 2009 alternate worn against Florida completes the look.
2013-2014 HOME
2012-2013 ROAD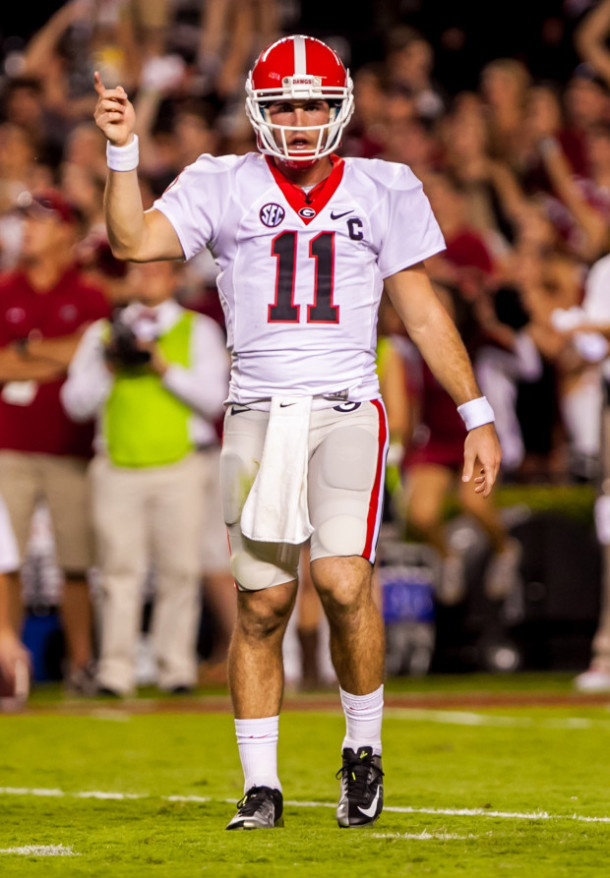 2009 ALTERNATE