LSU TIGERS
It's time for LSU to give young players even more opportunities
LSU has lost a lot of important players to injury.
So it has been forced to give additional playing time to younger players.
Several young players have taken advantage of their opportunities and shown why they were highly regarded recruits.
As the Tigers take a break from their week-to-week game preparations during this open date, it's a good time for them to take stock of the team and individual players.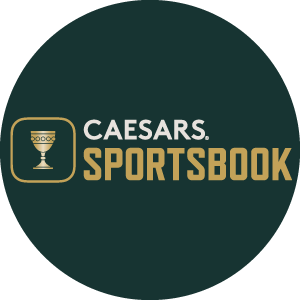 Caesars Sportsbook
STATES Louisiana
SIGNUP BONUS
UP TO $1,250
+1K REWARD & 1K TIER CREDITS
LSU is 4-4 and 2-3 in the SEC with a game at No. 3 Alabama looming next on Nov. 6.
Read More
Louisiana sports betting is officially live in much of the state. Whether it is betting on SEC football or LSU football games or the Heisman race each year, if you live in Louisiana, you can now do it from your mobile phone.
A full one-third of the season remains, not enough time for the Tigers to achieve their goals, but nonetheless a significant amount of time to accelerate the development of young players who will have an opportunity to remain a part of the program after older players move on.
In fact, one of the most important things that coach Ed Orgeron and his staff can do during the final month of Orgeron's final season is give young players a chance to put on tape what they can do for evaluation by Orgeron's successor and his staff.
Freshman wide receiver/tight end Jack Bech was one of the Tigers' top weapons even before No. 1 receiver Kayshon Boutte was lost for the season.
Bech is now the team's No. 1 receiving threat and an even more significant contributor after Koy Moore entered the transfer portal and Deion Smith was sidelined by injury for the 31-17 loss at Ole Miss last Saturday.
Wide receiver was perhaps the strongest position in LSU's draft class and we're starting to see why the recruits were so highly touted.
In addition to Bech, Brian Thomas Jr. and Malik Nabers have stepped forward as reliable playmakers. Those 3 can continue to grow together during the Tigers' final 4 games.
Ty Davis-Price had the single-best individual performance of LSU's season when he rushed for a school-record 287 yards and 3 touchdowns in the upset win against Florida 2 weeks ago.
He will and should remain the No. 1 runner and perhaps the offense's most significant weapon down the stretch,
But freshman Corey Kiner has shown ability when given the opportunity, even getting 10 rushes for 49 yards against the Rebels, just 7 days after Davis-Price's historic performance.
Kiner appears capable of assuming a more significant role as his career continues, so opportunities that he gets now could reap important dividends in 2022 and beyond.
Orgeron pulled some starters during the second half of the loss to Ole Miss, which was a lost cause in the third quarter despite what the final score might suggest.
The most visible change came when freshman quarterback Garrett Nussmeier replaced Max Johnson. Nussmeier played OK – 7-of-12 for 103 yards and a touchdown – and might compete for the starting position in the future, perhaps as soon as next season.
But this isn't Nussmeier's time. It's Johnson's.
Johnson has limitations and has been inconsistent, but he has operated under mostly unfavorable conditions.
He deserves to continue as the starter, though Nussmeier is worth keeping an eye on as potentially a starter down the road.
The offensive line has played better the past 3 games. A few factors seem to have contributed to this – a healthier starting unit, an adjustment to blocking schemes and the periodic use of 6 linemen to improve the run blocking and pass protection.
Freshman Garrett Dellinger and sophomores Anthony Bradford and Marlon Martinez have been in the mix and it would be helpful to LSU's future to provide them with increased seasoning the rest of the way.
The defense has been hit hard by long-term losses due to injury – most notably end Ali Gaye and cornerbacks Derek Stingley Jr. and Eli Ricks.
Sophomore Raydarious Jones has gotten increased playing time recently and he and the evaluation of him can only get better if he continues to get more time.
The 2 5-star recruits from the most recent recruiting class – defensive lineman Maason Smith and defensive back Sage Ryan – should get as many snaps as they can handle in each of the remaining games.
Smith earned playing time right away and has gotten experience both inside and outside, though he had just 1 tackle against Ole Miss. He is potentially a dominant player and defensive leader as soon as next season so now's the time for him to evolve into those roles.
Ryan has missed much of the season because of injury but has gotten on the field the past 2 games.
Before he got hurt he was expected to push for playing time, perhaps at nickel.
The top 2 corners are gone for the season, so the opportunity is there to give Ryan game reps at any secondary position where he might have a future.
For any potential impact players that are expected back with the Tigers in 2022, the future is now.