OLE MISS
Ole Miss football: 5 records the Rebels' offense might break this year
The Ole Miss offense has looked even better than advertised in Year 2 under Lane Kiffin and Jeff Lebby's guidance. Matt Corral has yet to turn the ball over, the Rebels have put up 158 points in 12 quarters and the receiving corps hasn't missed a beat without Elijah Moore.
The group is on a record-breaking pace. Let's examine 5 records it is close to shattering.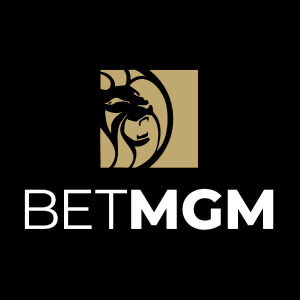 BetMGM Sportsbook App
STATES: LA, NY, CO, MS, IN, IA, MI, NV, NJ, PA, TN, WV, VA, AZ
SIGNUP BONUS
$1,000
RISK-FREE
5. Most passing yards in a season: 4,042 — Chad Kelly, 2015
Corral has 997 yards through 3 games. That's right on pace to break Kelly's record. Keep in mind, in 2 of those games Corral played only 2 1/2 quarters because the Rebels blew out Austin Peay and Tulane. The only nonconference game remaining is against a competitive Liberty team in November, so it seems plausible Corral will get close to the full 4 quarters in all 9 games remaining, plus a bowl game. He is in great position to break this record set by Kelly, who arguably had the single-best season at quarterback in Ole Miss history.
Click here to register with BetMGM Mississippi and grab a $1,000 risk-free first bet or click here to get a bet $10, win $200 NFL TD bonus.
4. Most points in a season: 531 — 2015
It's no coincidence these first 2 records are held by the 2015 team. That's the last time Ole Miss had any consistent success pre-Kiffin. The 2015 offense under Kelly dropped 70 on UT-Martin early in the season to help set the pace for this mark. This year, Ole Miss is at 158 points. The Rebels have yet to enter conference play, but one could argue that this SEC West is not as deep as the West was in 2015, and the defenses certainly aren't as good. It is a pretty safe bet that this offense will surpass that mark.
3. Most passing touchdowns in a season: 31 — Kelly, 2015; Eli Manning, 2003
Corral is at 9 and has had 3 more dropped. He has also run for 4, and Kiffin has mentioned that he would prefer running Corral less moving forward. With the tempo at which this offense operates and the Rebels' ability to beat defenses over the top, Corral has a great chance to shatter the record for passing touchdowns if he remains healthy.
2. Completions in a season: 298 — Kelly, 2015
Same story here. Corral actually came close in 2020 with 231 completions in a 10-game season. He's at 65 completions this year, so he has work to do to get completely on pace, but again, he will be playing deeper into games going forward. The Rebels are also going to face far tougher run defenses than they have to this point, which will put more of the offensive load on Corral's shoulders. He has a good chance to knock off yet another Kelly record here.
1. Yards per game: 555.5 — 2020
Kiffin and Lebby have a good shot at breaking their own record. Ole Miss is averaging 635 yards. To think the Rebels will be able to maintain this pace for 9 more games is ambitious to say the least, but there is more than a probable shot that this offense finishes the year well beyond 555 yards per game, which was good enough for the program record a year ago in a shortened season.