SEC
Alternate bowl helmets for every SEC team
We like to step outside the on-field apparel box at SDS and we've certainly pushed the envelope with our latest creations. Every team in college football playing in a bowl game this season wears a specific bowl patch, so why not take it a step further with an alternate bowl-specific helmet?
We have entertained the idea.
Here's a team-by-team glance at what we've seen in the SEC this season:
And a complete list of our previous uniform rankings and concepts from the 2014 season:
Incorporating popular objects and images surrounding each SEC bowl game and host city, here's a team-by-team look at 2014 bowl concept helmets:
SEC East
Georgia (Belk Bowl): You can expect Georgia's opponent in Charlotte to unveil a slick alternate helmet, so why can't the Bulldogs?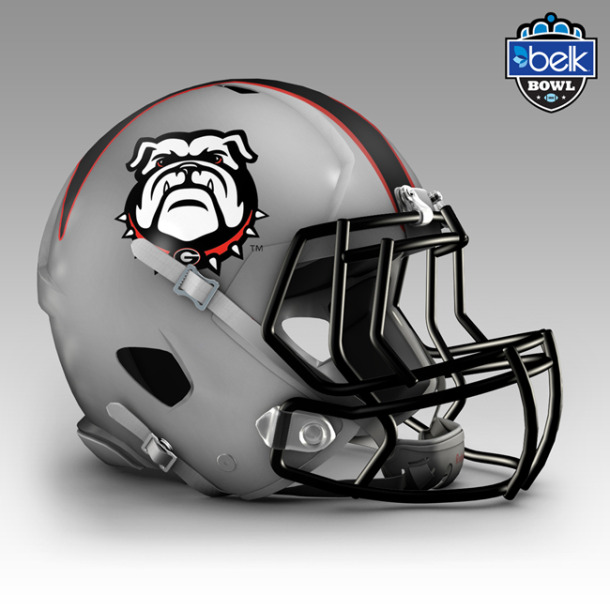 Florida (Birmingham Bowl): The only throwback look in this season's SEC bowl iteration, Florida's simplistic UF design is super clean.
South Carolina (Independence Bowl): It's hunting season, we're in the South and it's the Duck Commander Bowl. The Gamecocks go full camo in Shreveport.
Mizzou (Citrus Bowl): My personal favorite of the group, what better way to commemorate the Citrus Bowl in Orlando than to give the Tigers a flashy lid that appears quite succulent if you appreciate the finest details.
Tennessee (TaxSlayer Bowl): We've shown you several alternate helmets this season for the Vols, but none quite like this — a two-color gradient matte shell with an orange chrome facemask.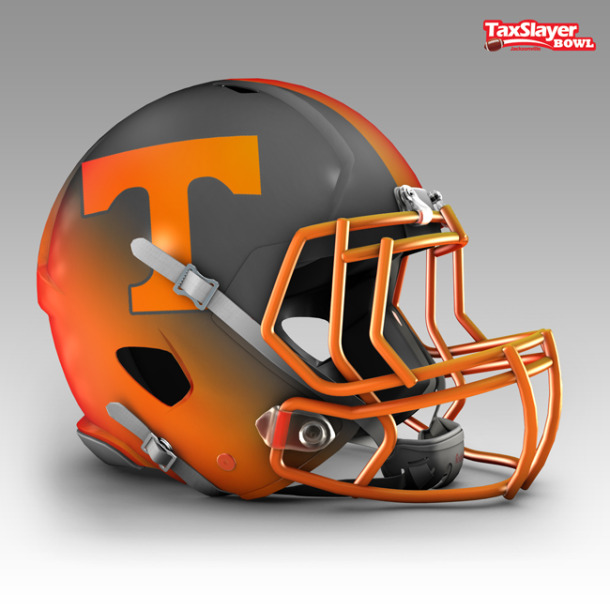 SEC West
Alabama (Sugar Bowl): Incorporating Nike's diamond-specific graphic from the College Football Playoff into Alabama's iconic crimson shell, we've shifted focus to the facemask and helmet numerals.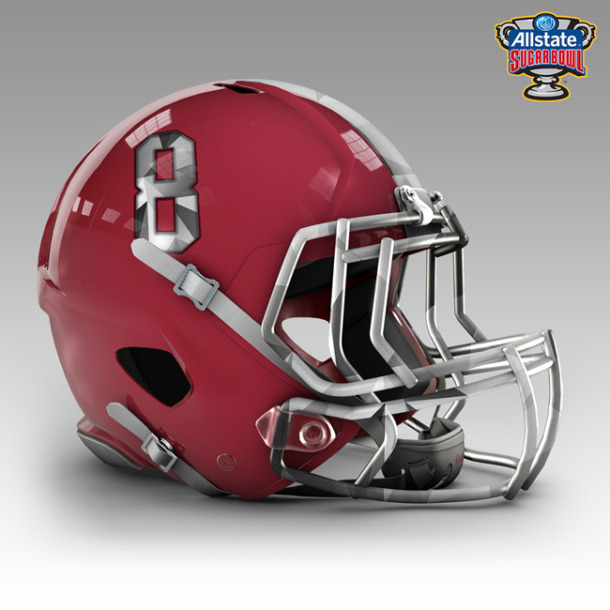 Auburn (Outback Bowl): It was tough to make a boomerang or blooming onion work for the Tigers' Outback Bowl helmet, so we've taken a page from the Tampa Bay Bucs and spiced things up a bit.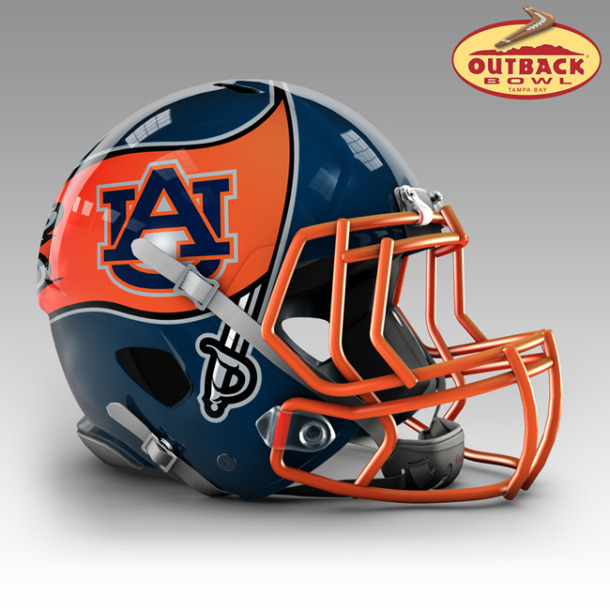 LSU (Music City Bowl): Under the neon lights in Nashville, the Tigers get down with these purple fluorescent shells.
Arkansas (Texas Bowl): The Razorbacks get a subtle Lone Star State remix on their primary gameday shell.
Texas A&M (Liberty Bowl): Adding the iconic Liberty Bell between the T and A in the Aggies' primary helmet logo was a classy, easy addition.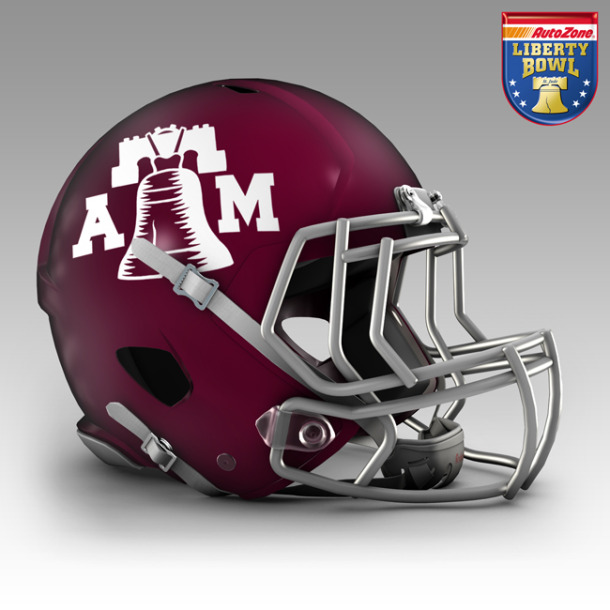 Ole Miss (Chick-fil-A Bowl): The Rebels' throwback light blue alternate color is so nice we've incorporated in their Chick-fil-A alternate helmet, hence the cow spots.
Mississippi State (Orange Bowl): Reflective Miami palm trees and a sunburst peering out behind a secondary logo capture the Bulldogs' alternate look for their New Year's Six affair in South Beach.