SEC
Don't bet on the 2 preseason Heisman Trophy favorites. Instead, consider these 5 candidates
I stand by what I said.
Check that. I stand by what I always say.
Friends don't let friends bet on preseason Heisman Trophy favorites.
It's wrong, and I won't stand for it. The odds and the results simply do not line up.
Why? As I say each year, this became a narrative-driven award in the 2010s, not a lifetime achievement award like it once was prior to Tim Tebow becoming the first sophomore to win the Heisman in 2007. Fatigue plays a part in it. Living up to lofty preseason expectations to be the single best player in college football is, as history shows, a brutal challenge.
Here's what I mean. Dating to 2009, there was just 1 instance in which a preseason top-2 Heisman candidate actually won the award. That was Marcus Mariota, who had the 2nd-best Heisman odds before the 2014 season.
Coming into the 2021 season, the 2 Heisman Trophy favorites were Spencer Rattler at +800 and DJ Uiagalelei at +1100 (via FanDuel).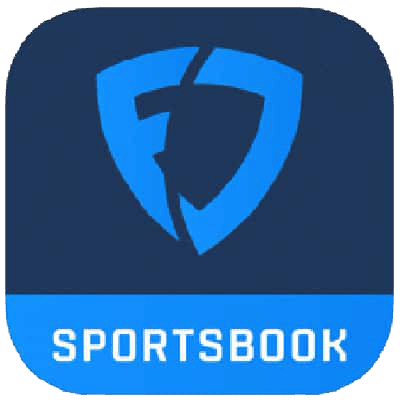 FanDuel Sportsbook
States: OH, MD, MA, LA, KS, NY, TN, NJ, PA, IN, IA, IL, WV, MI, CO, VA, AZ, CT
21+ and present in a state with legal sports gaming. Gambling problem? Call 1-800-Gambler.
$2,500
NO-SWEAT FIRST BET
Yeah. Let's just say that neither was in the hunt by mid-October.
Now I did incorrectly say that Bryce Young was someone I wanted to avoid in the preseason odds. Young was No. 3 on the FanDuel odds at +1200. Including 2017 Baker Mayfield, Young became just the 3rd player in the past 13 years to start as a preseason top-3 candidate and win the award. So even if you extend it to top-3 Heisman Trophy candidates, that's still an extremely unlikely possibility.
Part of that, in my opinion, is greater access. We see more games with cable packages and the internet has allowed candidates to emerge in a different way than they did in the 21st century. Redshirt freshmen now have a path to the award. Young became the 3rd redshirt freshman to win the Heisman in the past 10 seasons.
There are plenty of redshirt freshmen who could follow that path in 2022 (I'll get to which one I like to potentially follow in Young's footsteps in a minute). Here are the top 20 preseason Heisman candidates for 2022 (via FanDuel):
CJ Stroud, Ohio State +200
Bryce Young, Alabama +400
Caleb Williams, USC +1200
DJ Uiagalelei, Clemson +3000
Tyler Van Dyke, Miami +3000
Jaxson Dart, Ole Miss +3000
Quinn Ewers, Texas +4000
Kedon Slovis, Pitt +4000
Dillon Gabriel, Oklahoma +4000
Spencer Rattler, South Carolina +5000
Bijan Robinson, Texas +5000
Will Levis, Kentucky +5000
Hendon Hooker, Tennessee +6000
JT Daniels, West Virginia +6000
Malik Cunningham, Louisville +6000
Anthony Richardson, Florida +6000
Sam Hartman, Wake Forest +6000
Jaxon Smith-Njigba, Ohio State +6000
Will Anderson, Alabama +6000
Jahmyr Gibbs, Alabama +6000
Braelon Allen, Wisconsin +6000
So what do we make of that? For starters, I'll pass on Young repeating or Stroud winning the award with those odds. Sorry, but I'll need better than 2-to-1 or 4-to-1 on my money to bet on an individual player to be the best in the sport.
Also of note, there are a lot more enticing long shots this year compared to last. Last year, there were 13 players who had odds at 30/1 or better compared to just 6 this year. It's almost as if, dare I say, friends aren't letting friends bet on preseason Heisman favorites and the oddsmakers are making the action a bit more enticing.
Here are the best preseason bets to win college football's most coveted award:
Quinn Ewers, Texas QB
Odds — 40/1
No, this isn't based off just 1 practice video. I promise. If you've watched Ewers throw, I challenge you to find a more natural motion. It's intoxicating. The idea of pairing him with Steve Sarkisian in a backfield that already has superstar tailback Bijan Robinson? Especially intoxicating. Ewers can follow the Johnny Manziel narrative and win the award after not attempting a pass as a true freshman.
Like Manziel, Ewers has a highly anticipated matchup against Alabama. Even if he doesn't take down the likely preseason No. 1 team, he can still have an impressive showing, put up monster numbers with viral throws and lead a 9-win Texas team to a New Year's 6 bowl.
You don't have to declare Texas is "back" to think that path exists. Ewers was tied with Vince Young as the highest-rated quarterback recruit of the 247sports era. For a program that hasn't had an offensive player drafted in the 1st round since Young in 2006 and who hasn't had a top-5 Heisman finisher since Colt McCoy in 2009, yes, the hype train would catch fire in a hurry if Ewers looks the part.
Dillon Gabriel, Oklahoma QB
Odds — 40/1
Gabriel left UCF because he didn't fit in Gus Malzahn's offense and he wanted a chance to play at the Power 5 level. Initially, the southpaw elected to head West to UCLA, but when the opportunity to reunite with former UCF offensive coordinator Jeff Lebby opened up, Gabriel pounced on it.
If you close your eyes, you can picture the narrative that Gabriel could follow. Oklahoma, in its first year of the post-Lincoln Riley era, has a new quarterback putting up video game numbers. Instead of being compared to Kyler Murray, Baker Mayfield and Jalen Hurts, Gabriel is instead ushering in a new era because it's a new coaching staff. Could he hit 40 touchdown passes and lead a potential Big 12 champ with Playoff possibilities? For sure. Let's not forget that Gabriel had a 32-4 TD-INT ratio in a 10-game season when he was last fully healthy in 2020.
With Brent Venables running a defense that ranks No. 15 in percentage of returning defensive production, we shouldn't rule out Gabriel and the Sooners following a "we didn't need Riley and Caleb Williams after all" sort of year.
Hendon Hooker, Tennessee QB
Odds — 60/1
This is besides the fact that "Hendon Hooker for Heisman" just rolls off the tongue.
I believe in Hooker for a few reasons. One is that he plays in an offense with a ridiculously high floor. Josh Heupel has had a top-10 offense in FBS in each of the past 4 seasons. The 2020 season was the only time in that bunch when he returned a starting quarterback in his system. Hooker gets the luxury of an entire offseason with the starters, which he didn't have last year. By the way, Tennessee returns 80% of last year's offensive production, including one of the nation's better returning receivers in Cedric Tillman.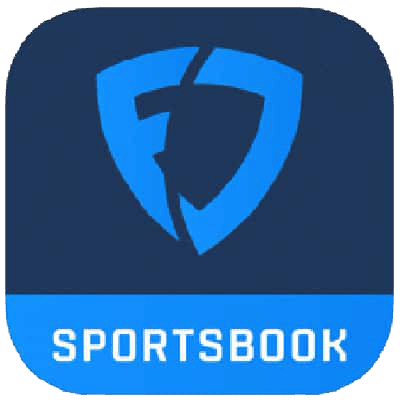 FanDuel Sportsbook
States: OH, MD, MA, LA, KS, NY, TN, NJ, PA, IN, IA, IL, WV, MI, CO, VA, AZ, CT
21+ and present in a state with legal sports gaming. Gambling problem? Call 1-800-Gambler.
$2,500
NO-SWEAT FIRST BET
Another reason is a bit more obvious — Hooker was extremely effective in 2021. The average college football fan probably didn't know that the CJ Stroud was the only Power 5 player with a better quarterback rating than Hooker. That doesn't even factor in Hooker's rushing. Even though he only started 11 games, he still racked up 620 rushing yards, which ranked No. 9 among Power 5 quarterbacks.
To win the Heisman, you need the combination of viral throws without the grenade games (the grenade game element is why I don't have Anthony Richardson on here). Here's a wild stat for you. In 2021, Hooker had more passes that went for 70 yards (4) than he had interceptions (3).
Hendon Hooker will ____ next season @Vol_Football pic.twitter.com/wIoXnRwJ74

— PFF Draft (@PFF_College) March 23, 2022
The crazy thing is, Hooker has room to improve as a deep-ball thrower. He also has room to improve as a decision-maker. The sack numbers will always be high in that system, but we can still see him make the next step there. If Hooker simply beats Alabama, Florida or Georgia, he'll have what's considered a marquee win given Tennessee's horrific recent track record against those teams. If he somehow beats 2 rivals? Hooker can absolutely make good on those 60-to-1 odds.
KJ Jefferson, Arkansas QB
Odds — 80/1
Jefferson is a bit baffled at his early Heisman odds. Frankly, so am I. There were 5 Power 5 quarterbacks with PFF grades of 79.0 as a passer and as a runner in 2021. They were Levis, Sam Howell, Malik Cunningham, Brennan Armstrong and Jefferson. Cunningham (+6000) and Levis (+4000) both have better odds while Armstrong is tied with Jefferson at +8000. Also of note, Jefferson had more than twice as many rushing yards as Armstrong, and the Arkansas quarterback had a better quarterback rating (No. 10 nationally) and less than half as many interceptions as Armstrong (10 compared to 4).
I get some of the Jefferson resistance. In a post-Treylon Burks world, his primary targets are a big question, even with the addition of Oklahoma transfer Jadon Haselwood. And if Arkansas does plan on incorporating Malik Hornsby into the offense with snaps at quarterback, that'll take some potential numbers away from Jefferson.
But entering Year 3 in Kendal Briles' offense, I'm surprised there isn't more buzz about Jefferson's skill set. He made viral throws and runs last year.
KJ JEFFERSON JUKED EVERYBODY TO TIE THE GAME 😱 pic.twitter.com/t0HMMdYMBB

— ESPN (@espn) October 9, 2021
Jump pass not there? Not a problem for KJ Jefferson. pic.twitter.com/PzKh0Ofpkt

— CBS Sports (@CBSSports) October 16, 2021
Jefferson, like Hooker, keeps his turnovers extremely low so he avoids that grenade game. Statistically, Jefferson's floor is lower because of his unproven surroundings and his sometimes reluctance to pull the trigger. But I'm a believer that Jefferson, who didn't show up to fall camp in the best of shape and still ran Briles' up-tempo offense at a high level, has a path to the 20-20, 3,000 club. What's that? Twenty passing touchdowns, 20 rushing touchdowns, 3,000 pre-Heisman passing yards. Even in that crowded Arkansas backfield, Jefferson's nose for the end zone makes him the team's best goal line rusher.
That could be the difference in Jefferson having legitimate Heisman buzz in mid-November for an Arkansas team still in the SEC West race.
Cameron Rising, Utah QB
Odds — 80/1
I bet you, reader of this column, didn't realize that Rising was actually in the top 10 in Heisman odds in the second week of November. Ironically enough, that was also 80/1.
That was before Rising was on the wrong end of an instant classic against Ohio State in the Rose Bowl, wherein he had over 300 scrimmage yards and 3 scores before he was sidelined for the rest of the game with an injury. Had he ended up on the winning side of that 48-45 shootout, I bet those odds are a bit more favorable. Look beyond the numbers at the plays he made and you'll see why Utes fans are so high on the former Texas transfer.
CAMERON RISING WOULD NOT BE STOPPED 😤 pic.twitter.com/RCIwiwaQQ4

— ESPN (@espn) January 1, 2022
As it stands, Rising's path is actually a lot clearer than some might realize. If he leads a preseason top-10 Utah team to a Playoff berth, it'll mark the first time the Pac-12 made the field since 2016. That's obviously a big "if."
But Rising is in a spot that's reminiscent of Kyle Trask heading into 2020. He took over for an ineffective Charlie Brewer in 2021, so this will be Year 2 as a starter, but it'll be his first full offseason with the first-teamers. The former 4-star recruit is finally getting that benefit. With all eyes on Williams and Riley at USC in 2022, I'll gladly take an 80/1 dice roll on Rising.
And 1 for the road … Stetson Bennett IV, Georgia QB
Odds — 200/1
Remember that the Heisman Trophy is announced right after conference championship weekend and before bowl season. In other words, a 12-0 Georgia team with Bennett as the starter could have a Heisman narrative. Georgia could be a double-digit favorite in every regular-season game it plays, despite the fact that it obviously has some massive holes to fill on that defense.
Bennett had the No. 4 quarterback rating in FBS last year, and this is his first offseason with significant reps with the first-teamers. No, the defense won't give him as many short fields as it did last year. With an individual award, that might actually prompt Bennett to continue throwing deeper into games. We just saw him hit 29 touchdown passes for a team that didn't trail in the second half of a game until the SEC Championship. Could Bennett's story continue with a realistic Heisman push? Probably not, but 200/1 is too enticing to pass up.
Wait … no Will Anderson?
Two things can be true at the same time.
One is that I absolutely believe that Anderson is the best returning player in the sport. The fact that the Alabama game-wrecker wasn't in New York last year was highway robbery after he had a ridiculous 34.5 tackles for loss and 17.5 sacks for the national runners-up.
The other thing that's true is that I'm down on his Heisman chances because he's unfairly competing against himself. As messed up as it is to think that's a possibility, that's the way Heisman voters are programmed. If he couldn't even get to New York putting up numbers that dominant, what makes me think that voters will pull a 180 and give him the award in the likely event that his numbers won't be as good?
I say that because he's going to be accounted for more than ever. He's priority No. 1 as long as he's on the field. That means he'll get 2015 Joey Bosa treatment of double and triple teams galore. Granted, Anderson will likely still make an impact and play at an All-American level, but I could see statistical regression giving already skeptical voters some pause.
Dumb? Yep. But as we saw with Anderson last year, common sense doesn't always win with the Heisman.