Barstool Sportsbook Promo Code Hammers Top Saturday Sign Up Offer
Barstool Sportsbook is offering new customers who use promo code SOUTH1000 the chance to bet $1K risk-free. This promo code offer provides you with the ability to make your first bet, risk-free, on any of today's games. The combination of a risk-free bet and a huge slate of games makes this offer a great way to start your Saturday.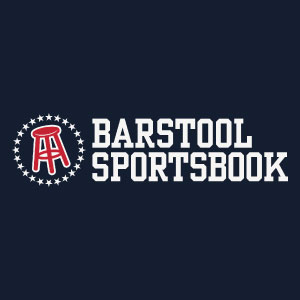 Barstool Sportsbook
STATES: MD, LA, CO, IL, IN, MI, NJ, PA, VA, TN, AZ, IA, WV
New Barstool Sportsbook users can get a $1K risk-free bet when they use promo code SOUTH1000. 
This offer arrives at an ideal time with tons of games to choose from. Football is in session all day long, with college games kicking off from noon until late this evening. Baseball also offers a selection of games, with MLB postseason underway. With the ability to use this offer any of the games and bet types that Barstool Sportsbook offers; new customers have the plenty of flexibility to utilize this risk-free offer.
Click here to bet $1k risk-free with the Barstool Sportsbook promo code offer.
Barstool Sportsbook Promo Code Gets Risk-Free Offer
When you use promo code NOW1000, you will be able to place your first bet risk-free. This bet can be as much as $1K and used for any game. Betting with Barstool Sportsbook comes with lots of different potential ways to use this risk-free offer. If you want to bet on college football, you can use this offer to place a bet on game lines and prop of a wide variety. The options include betting the spread, backing a team to win with a moneyline bet or taking the over or under of how many points will be scored. Those who want to bet MLB can get game lines too, as well as prop types for player-specific bets. This includes pitcher and hitter props, such as strikeouts, hits, home runs and more.
Whichever sports game you decide to use this offer on, your first bet can be anywhere from $10 to $1K. If your bet wins, you win. On the flip side, losing your first bet comes with another chance. For example, if you lose a $1K bet, you will receive $1K back in Barstool Sportsbook bonus cash. With your first bet backed by another opportunity if it loses, your initial wager comes with a built-in backup plan.
How to Use this Barstool Sportsbook Promo Code
New Barstool Sportsbook customers who want to get this offer can sign-up with promo code SOUTH1000 right now. This will allow you to place your first bet risk-free up to $1K. Here is what you need to do:
Click here to sign up for Barstool Sportsbook with promo code SOUTH1000.
Create a Barstool Sportsbook account and make your first deposit.
Place your first bet risk-free up to $1K on any game.
Remember, your first bet with cash up to $1K is covered with this offer. Losing your first bet will provide you with a match in Barstool Sportsbook cash when your bet settles.
Exclusives and Odds Markets
After placing using the risk-free first bet offer, you can get access to additional offers with Barstool Sportsbook. This includes an NCAAF Boost, which gives you boosted odds on a bet of Michigan, Tennessee and Florida to all win today. The odds were originally +110, but with is odds boost, you can back this three-team to win parlay with +140 odds. If each of these teams wins, this bet will cash.
Click here to bet $1K risk-free with Barstool Sportsbook. Signing up with promo code SOUTH1000 will let you place your first bet risk-free for any sport, including any of today's football and baseball games.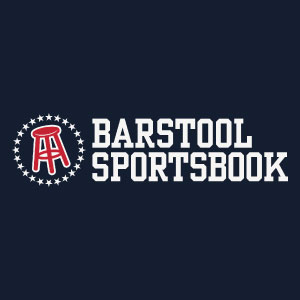 Barstool Sportsbook
STATES: MD, LA, CO, IL, IN, MI, NJ, PA, VA, TN, AZ, IA, WV