TENNESSEE
Former Tennessee RB Arian Foster announces NFL retirement
Former Tennessee RB Arian Foster has announced his retirement from the NFL.
Foster made his announcement via Uninterrupted: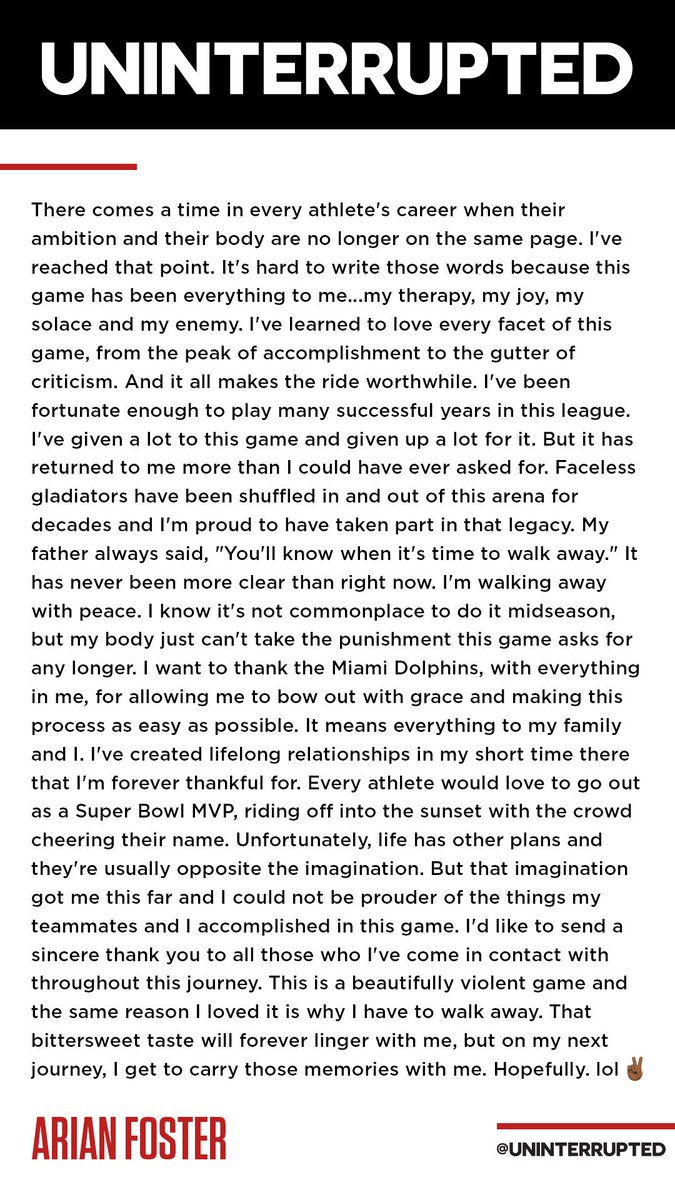 The news was confirmed by ESPN reporter Adam Schefter:
This is true and confirmed. https://t.co/6JavVRiu6z

— Adam Schefter (@AdamSchefter) October 25, 2016
Foster played at Tennessee from 2005-08, posting the second-most career rushing yards among Volunteers (2,964). He joined the Houston Texans as an undrafted free agent in 2009, where he played through the 2015 season. He holds the Texans' franchise records for rushing yards (6,472) and touchdowns (54).
Foster joined the Miami Dolphins in 2016.