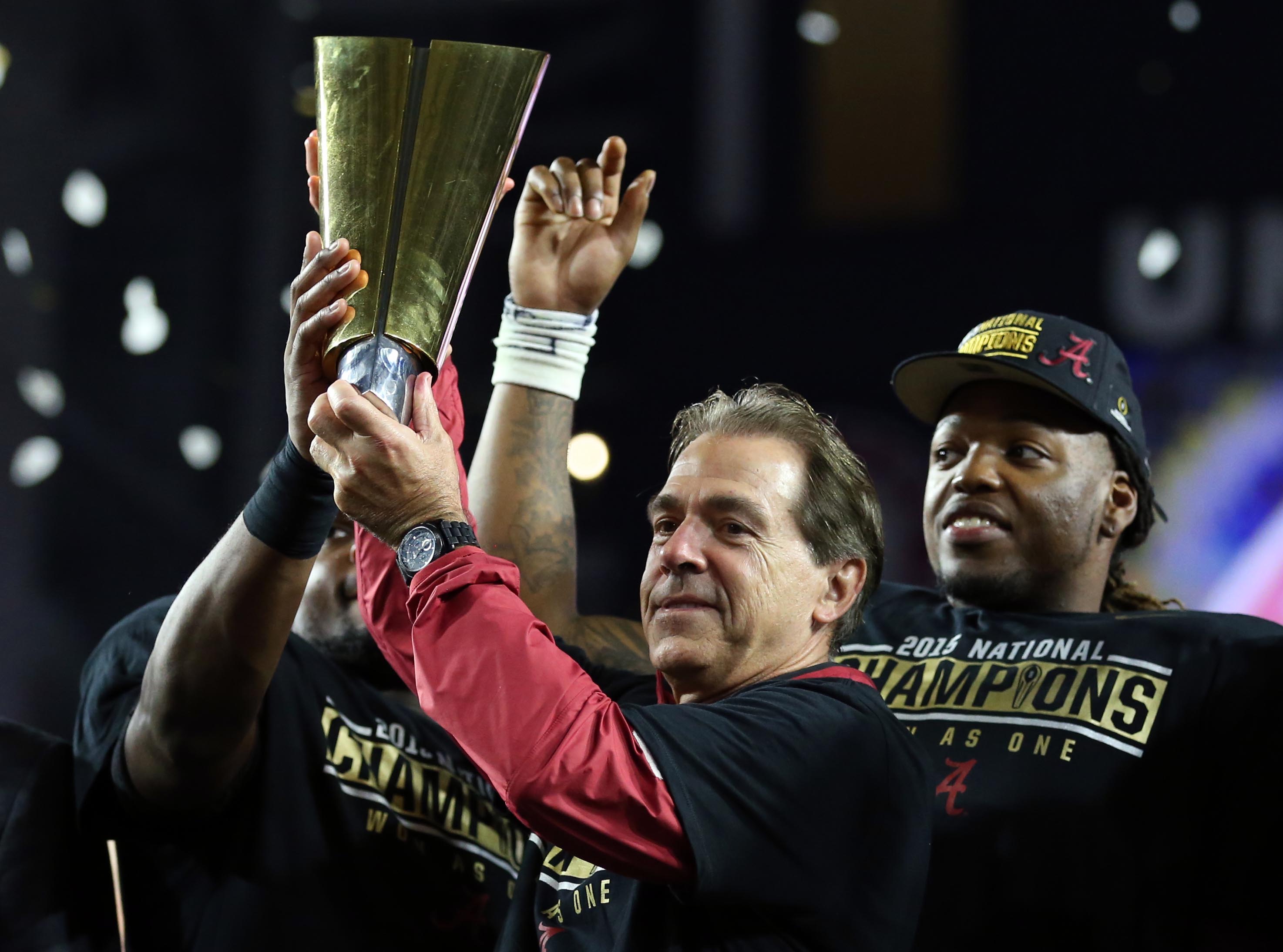 SEC
Biggest SEC fallacies among the fans and media right now
Predictions don't mean much in June, but that won't stop us from making them.
Everyone's a contender and everyone else is going to have a down year. Usually it doesn't work that way, but it's all right to dream.
However, these are a few things we're hearing that we slightly disagree with:
LSU will display a more wide open offense this year
Sorry not buying Les Miles becoming the next Mouse Davis in less than a year. Maybe he'll throw it on first down occasionally but as long as Leonard Fournette is in the backfield the Tigers are a 60+ percent run team at the least.
Georgia QB Jacob Eason will be good in 2016
Hey no one is waving the Eason flag on this site higher than I am, but I'm also a realist. If Georgia runs 70 plays a game this year, 25 are handoffs to Nick Chubb, 25 are handoffs to Sony Michel. Eason might also get to throw a few dump off passes to them as well. I believe Eason will start early in the season but the Bulldogs will lean heavily on the run this season.
Auburn has the quarterback of the future on the roster
There are few positions in the conference that have more questions than Auburn does at quarterback. John Franklin was a fourth-stringer at FSU who Jimbo Fisher was waiting to turn into a defensive back.
Woody Barrett is probably too young and inexperienced to contribute. I have no faith in Sean White's ability to handle a pass rush in the SEC and Jeremy Johnson has been victimized by Gus Malzahn's overcoaching.
Tennessee should easily win the SEC East
The Volunteers' travels in the SEC East have been anything but easy. Butch Jones looks like he's on the cusp of getting Tennessee back to prominence, but until they beat Florida I can't hand Tennessee anything, and a blowout victory over Northwestern in a bowl game doesn't change that.
With Treadwell, Nkemdiche and Tunsil gone Ole Miss cannot hang with Alabama in 2016
I think Ole Miss has a chance to extend its win streak against Alabama to three games behind returning QB Chad Kelly. Yes Ole Miss lost some upperclassmen critical to their success, but the Hugh Freeze has created a culture where the Rebels don't fear Alabama. The Tide play better in the big games when they know they have that mental edge, they smell fear. Ole Miss doesn't give them that edge.
Trevor Knight should solve Texas A&M's quarterback woes
Eh … I think given the potential disaster Texas A&M could have become after Kyle Allen and Kyler Murray decided to leave, Knight is about as good as the Aggies could have expected to get in short time. But Knight isn't going to make great strides at A&M; he's basically a stop-gap.
Alabama will have a down year in 2016
The Crimson Tide might be immune to down years by this point. The schedule certainly has some interesting spots, especially the five-week stretch when the Tide travel to Arkansas, Tennessee and LSU. But there is also a lot of false hope among detractors that they're slipping. Alabama is getting USC at the right time when the Trojans have a new coach and a new quarterback. If the Tide can sneak out of Oxford with a victory, I don't believe the rest of the schedule will shake them even with the road trips. And even if Alabama loses to Ole Miss, we've learned that the Tide tend to get a pass on one loss most years.
Florida should hit double-digit wins again this season
The Gators were a great story in the first half of 2015, but then Will Grier got popped with PEDs and the second half of the season was difficult to watch at times. Florida's schedule is a little easier on the front end than it has been in past seasons but Georgia, Arkansas, South Carolina and FSU appear after the open date, and 8-9 wins looks more realistic this year.