Tennessee vs. Georgia: Prediction and preview
Tennessee and Georgia face off in what could be the Game of the Year this Saturday at 3:30 p.m. Eastern time at Sanford Stadium in Athens, Georgia.
Buckle up. This is going to be an all-timer.
Tennessee vs. Georgia preview
No. 1 in the College Football Playoff rankings vs. No. 1 in the AP Poll has never happened in the regular season until this Saturday. Tennessee and Georgia have 2 of the top 3 offenses in the nation and could potentially be playing for a spot in Atlanta and even the College Football Playoff field.
Secure the latest "Bet $5, Win $200" welcome offer through our DraftKings promo code. Click the links to trigger the welcome offer, bet $5+ on the Vols or Bulldogs to win with your first wager, and receive $200 in free bets if your team wins.

DRAFTKINGS SPORTSBOOK
21+ and present in participating states. Gambling problem? Call 1-800-GAMBLER.
NEW USER BONUS
BET $5
GET $150
IF YOUR BET WINS!
Georgia is a full touchdown favorite to knock off No. 1 Tennessee between the hedges of Sanford Stadium. The Bulldogs have yet to face an opponent as strong as Tennessee this season (though Oregon is close), but have offensive and defensive numbers both well within the top-5 of national rankings. Let's run through them.
Georgia is No. 4 in the country in total offense, No. 2 in average yards per game and No. 6 in points per game. The Bulldogs are No. 1 in the SEC in opponent yards allowed per game (by a considerable margin) and No. 1 in total defense. Those are daunting numbers for any team, especially one on the road.
The Bulldogs have played and dismantled 1 top-25 team this season while Tennessee has played 5 – 2 of which are still in the top 25 rankings. Georgia's lone top-25 win of the year came with a 49-3 stomping of Oregon in Week 1.
Georgia's offense is capable of putting up 200 yards rushing and 300 yards passing in any given game. Thing is, so are the Vols.
Tennessee has the best offense in the country this season. The Vols are averaging an impressive 49.4 points per game against some stiff defensive competition in Alabama, LSU and Kentucky. A big reason why is Hendon Hooker, who may be able to take advantage of a Georgia defense down Dan Jackson and now Nolan Smith with a torn pec.
The first BetMGM promo code offer is a $1,000 risk-free bet that can be applied to any game this week, including Tennessee at Georgia. Click here for more information.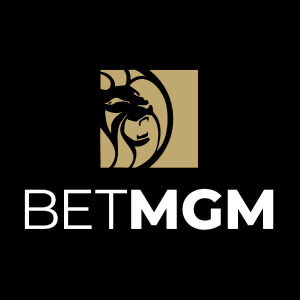 BetMGM Sportsbook App
States: OH, MA, MD, LA, CO, IN, IA, MI, NJ, PA, TN, WV, VA, AZ
21+ and present in Participating states. Gambling problem? Call 1-800-GAMBLER.
$1,500 FIRST BET OFFER
Both offensive lines have played exceptionally well, especially in run blocking. The Vols and Gators are both top 5 in the SEC in rush yards per game, stemming from strong rushers such as Daijun Edwards and Kenny McIntosh for Georgia and Jabari Small for Tennessee.
Tennessee vs. Georgia prediction
Tennessee has snapped a few losing streaks to rivals already this season. The Vols had lost 5 straight to Florida and LSU before this year, with a 15-game losing streak to Alabama to top it all off.
Tennessee shattered all 3. What's one more?
The Vols are playing unstoppable offensive football, completely controlling the pace in every game they've been in. Georgia's defense, down a few men and having not played competition like this in 8 weeks, will be hard pressed to stop it.
The Bulldogs' only chance is pressuring Hooker and forcing him into some rare mistakes. Alabama was able to do it a few times, but even the Tide couldn't hold Tennessee's offense at bay when it mattered. Georgia's defense is stronger than Alabama, but it still won't be enough.
This is going to be another high-scoring affair, and Tennessee wins those games.
Prediction: Tennessee 48, Georgia 42