TENNESSEE
Oklahoma staffer adds fuel to upcoming Tennessee game, subtweets Vols following flurry of elite commitments
Will Johnson appears to be upset.
If you don't know who that is, he's a former Sooner defensive back that now works as a defensive graduate assistant under Lincoln Riley at Oklahoma.
Following Tennessee's huge week in recruiting, several fans from rivals schools and even Georgia's official Twitter account, have taken notice of the recruiting success of Jeremy Pruitt's program as the Vols have landed commitments from two five-star prospects, two four-star prospects and the nation's No. 1 junior college running back this week on the recruiting trail.
It's not just rival Southeastern Conference programs that have taken notice, however, as Johnson displayed on Thursday evening.
Check out these two tweets from the Oklahoma staffer, including one featuring a photo from the Sooners' comeback win over Tennessee in Neyland Stadium back in 2015.
Before sharing the photo, Johnson commented, "Don't fall for the hype … it's not real," on his Twitter feed: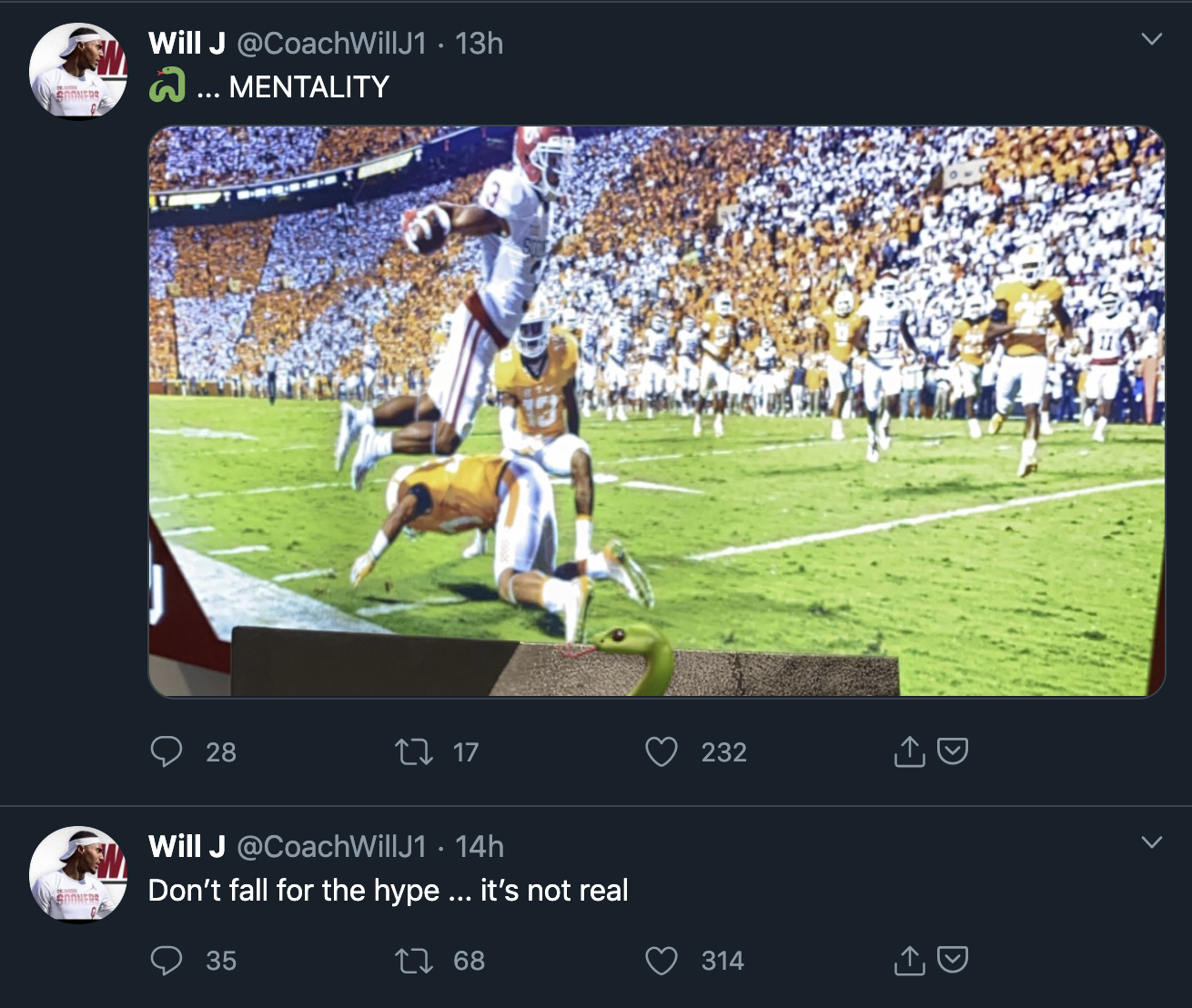 This comment is even better when you consider Tennessee is scheduled to travel to Oklahoma on Saturday, Sept. 12 during the second weekend of the upcoming season.
Tennessee is currently listed as an underdog in that game, various sportsbooks list the Vols anywhere from an 8- to 10-point underdog against the Sooners in Norman, but landing a win on the road against Oklahoma would be the perfect response from Pruitt's program to prove the hype is very much real.