SEC
Betting Stuff: Your ultimate gambling guide to the NCAA Tournament
Betting Stuff is a regular sports gambling column here at Saturday Down South with a focus on college football wagering (though don't be surprised to see some college basketball insights from time to time, especially now during March Madness). Did you know that sports betting is now legal in Tennessee? You can view the best Tennessee sportsbook apps here.
If you're wondering if this is your moment to really go wild with upsets on your March Madness bracket, well, I have some good news. The last 5 months have proven that no team and no lead are safe. Want proof? Since they began tracking the stat in 2008, no season produced a higher percentage of games in which a team has blown a 20-point lead.
Then you have COVID issues hobbling a few bluebloods overnight with Kansas and Virginia reportedly down contributors ahead of their tricky matchups with Ohio and Eastern Washington, respectively. The Jayhawks and Cavaliers won't be the only teams dealing with these issues, which has the potential to level the playing field instantly.
Click here to get 64-1 odds on March Madness action with DraftKings Sportsbook.

DRAFTKINGS SPORTSBOOK APP
States: MI, NY, NJ, PA, CT, AZ, CO, IL, IN, IA, MD, NH, TN, VA, WV
SIGN-UP BONUS
$1,050
$50 FIRST BET + $1K BONUS
And lastly, we have the top 8 teams in this year's field. Are the No. 1 and No. 2 seeds truly rock-solid or are they primed for a massive letdown? Michigan, the top seed in the East, is down its heart-and-soul senior Isaiah Livers and enters the tournament on a 2-3 run. Iowa and Alabama have shot their way past top-10 opponents and gone cold enough to lose to teams that didn't even make the NCAA field. My point being, for a group that should be unassailable, at least for the first weekend, these eight teams don't feel like ironclad clocks to make the Sweet 16.
So now that you know we have some history (20 point+ comebacks), some noted distractions (COVID), and some shaky top seeds in the mix, how do you go about filling out your bracket and betting individual games? Why don't we start with my favorite March Madness system? Specifically titled, the 12-5/13-4 chaos system.
Chaos System
Each year the 12-5 and 13-4 matchups produce 8 games in total. And every year since 2008, I have played every one of those games on the moneyline and against the spread. Yes, that means I shell out cash for 16 separate bets (8 ML, 8 ATS). It may seem like a burdensome tactic, but the results have been tremendous. In the last 12 years, this system has been profitable 9 times (75%) and returned an average +3.16 units per tournament (+19.75% ROI). The results have broken down in this way:
ATS
57-39 (59.4%)
+14.1 Units
Moneyline
What we know right off the bat is that the 12-5 matchup has a rich upset history. Since the tournament expanded and allowed 12 seeds to compete in 1980, the higher seeds are 107-53 straight up (66.9%). Five years later the field expanded to 64 teams, which set up the first 4-13 matchup. Since 1985, 4 seeds are 111-28 (79.9%) against the plucky upstarts on the 13-line.
If those outright winning percentages scare you, let me remind you that as the number of Division I teams has grown, the quality of the 12 and 13 seeds has increased. As a result, we've seen more competitive games and more upsets in recent years. Since 2000, 12-seeds teams have been a winning proposition at the betting window going 46-34 ATS (57.5%). The 12-seeds are what give this system stability because they've been reliable against the spread and have outperformed their market value by winning outright more than the public expects.
Click here to get a $1,000 risk-free first bet and wild no-brainer odds on Michigan State against UCLA.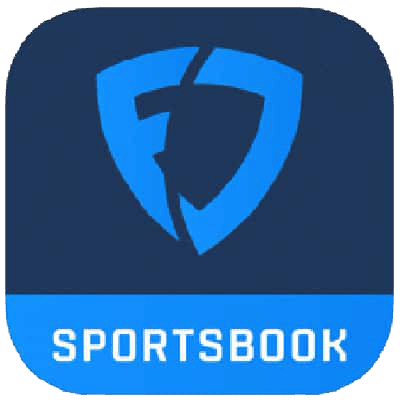 FanDuel Sportsbook
States: OH, MD, LA, KS, NY, TN, NJ, PA, IN, IA, IL, WV, MI, CO, VA, AZ, CT
21+ and present in a state with legal sports gaming. Gambling problem? Call 1-800-Gambler.
BET $5, GET $150 BONUS BETS!
But it's the 13-seeds that really make this system shine. The payouts are tremendous when a 4 seed falls in the Round of 64. Let's take a quick look at the current prices for the 13-seeds: Ohio (+320) vs. Virginia, Liberty (+380) vs. Oklahoma State, UNC Greensboro (+510) vs. Florida State, North Texas (+285) vs. Purdue. Hitting a single one of these games is a massive boon and has the potential to turn this system into a huge moneymaker.
Cinderellas
It's time to talk about teams and not systems for a minute. I'm pleased to report that this year's field is loaded with really strong mid-majors. Here's a quick rundown on my favorites to bust some brackets.
Iona (No. 15, East Region) 12-5 SU, 12-5 ATS
Rick Pitino is back and his team has a surprising amount of talent. Nelly Junior Joseph is a freaky athlete and the Rookie of the Year out of the MAAC. The 6-9 freshman from Nigeria gives them a shot to defend Alabama. Isaiah Ross gives a major offensive weapon (18.4 ppg) because he can be a one-man show. In nearly a third of the Gaels games this season he went for 25 or more.
Colgate (No. 14, South Region) 14-1 SU, 10-5 ATS
If you like teams that can run-n-gun, then the Raiders are for you. Four guards shoot 35% or better from 3-point land and they're led by senior point guard Jordan Burns (17.1 ppg, 40% 3P). This team threw a scare into Tennessee as a 15-seed back in 2019, and they have the firepower (86.4 ppg, 2nd) to do it here against Arkansas.
Ohio (No. 13, West Region) 16-7 SU, 14-7 ATS
Five starters average double figures and they're led by do-everything point guard Jason Preston (16.6 ppg, 7.2 apg, 6.8 rpg). They played top-seeded Illinois in Champaign and nearly upset the Fighting Illini, falling by 2. They've won 9 of their last 10, and are the 15th most efficient offense in college basketball. Lookout, Virginia. Also, get a load of Preston's journey to the tourney below.
Jason Preston's journey to becoming Ohio's point guard was remarkable @brhoops

From having no college offers to posting his own highlight tape on Twitter, Preston achieved the near impossible

He dropped 22 PTS | 6 REB | 7 AST in Ohio's conference championship W last night ? pic.twitter.com/L3O1WRKxyt

— Bleacher Report (@BleacherReport) March 14, 2021
Georgetown (No. 12, East Region) 13-12 SU, 16-9 ATS
To the naked eye, a 13-12 record may seem horrific, but in a year like this, you should only care about how a team is playing right now. Since the start of February, GU is 9-3 with 3 wins against AP Top 25 teams. They're lights out from long range and are drawing a Colorado team that is nothing special away from Boulder (6-6 on the road).
Utah State (No. 11, South Region) 20-8 SU, 15-11 ATS
If you're looking for a March Madness superstar, you could a lot worse than Neemias Queta. The Mountain West Player of the Year also took home DPOY honors while averaging a double-double and 3.2 blocks per game. They absolutely kill teams on the glass, from both an offensive and defensive rebounding perspective, and they have the 7th-best defense in the nation. They'll grind teams into dust.
St. Bonaventure (No. 9, East Region) 16-4 SU, 15-5 ATS
The Bonnies, from a sleepy town in Western New York, are primed for a deep run. They have scoring balance (5 starters 10+ ppg), a superstar point guard (Kyle Lofton), and a defensive stopper with a 7-8 wingspan. Osun Osunniyi is a one-man block party, and the reason the Bonnies have the nation's 17th-ranked defense. KenPom has these guys ranked 25th in the country, and I have them in my Elite Eight.
Can't stop picking Big Ten teams to win the national championship? Did you love Virginia to go all the way in 2018, only to have your heart broken by UMBC? Well, we have something just for you!https://t.co/IG2X80l0yK pic.twitter.com/Y7kwkdWP65

— Clyde (@join_clyde) March 12, 2021
Best Plays for the Round of 64
Utah State+4.5 vs. Texas Tech
As I mentioned, Utah State is absolutely devastating on the glass. This provides them with a level of stability most teams simply do not have. When their shots aren't falling, they stay in games by gaining extra possessions (19th). Every starter for Texas Tech is between 6-2 and 6-7, which means that Queta (7-0) and Justin Bean (6-7) have a chance to impose their will. In terms of an official recommendation, the Chris Beard factor scares me off the outright upset, but I'll gladly take the points in what should be a lower-scoring affair.
Neemias Queta's last 8 games:

• 32 pts, 10 reb, 2 blk
• 30 pts, 11 reb, 2 blk
• 16 pts, 17 reb, 3 blk
• 26 pts, 13 reb, 6 ast
• 14 pts, 13 reb, 5 blk
• 13 pts, 11 reb, 4 blk
• 18 pts, 13 reb, 3 blk
• 18 pts, 14 reb, 9 blk#NeemiasQueta #SomosBasquetebol pic.twitter.com/E18GG113Mt

— Ricardo Brito Reis (@rbritoreis) March 13, 2021
Over 162.5 Colgate-Arkansas
Two teams that want to play really fast and love to score in transition. Colgate is the No. 3-ranked offense in the country, in terms of efficiency, and Arkansas is downright special after the break (43.8 ppg in the 2nd half, 4th). I foresee Colgate speeding up the tempo in this one and Moses Moody and JD Notae generating a lot of open looks for a talented Razorbacks team. And remember, life is too short to bet the under.
Oral Roberts+16.5 vs. Ohio State
This is a motivational play, as Ohio State is coming off of an emotionally draining loss in OT to Illinois. They can roll out of bed and beat the Golden Eagles, so I'm not sure you'll get a super-focused performance from Ohio State out of the starting blocks. Oral Roberts, if given the chance to hang around, has the offense to do it. Max Abmas leads the nation in scoring (24.2 ppg) and has a stud playing alongside him on the low block. Kevin Obanor is averaging nearly 18 and 10 this season and can kill teams from the perimeter when he lets it fly (46.9% 3P). The Buckeyes were just 10-10 ATS as a favorite this season, including "narrow" victories over UMass-Lowell and Cleveland State. They should let ORU hang around here.
Next up in @TheFieldOf68 Courting Cinderella series: Oral Roberts!!!

Oral Roberts is going to be one of the most dangerous mid-majors this season. Max Abmas and Kevin Obanor can get it going against anyone.

Here's a full scouting report.

Presented by @PredictStrike. pic.twitter.com/crFxdiF93K

— Rob Dauster (@RobDauster) March 14, 2021
Abilene Christian+350 vs. Texas
The Wildcats are the most disruptive defense in college basketball, forcing turnovers on nearly 24% of their opponents' possessions. These turnovers lead to easy baskets and when they are forced to shoot in the half-court, they enjoy great success from 3-point range (37.7%, 21st). Texas has been sloppy with the basketball at times this year and has struggled from the line (70.8% 187th). That's a bad recipe against the Southland champs. One added bonus for ACU is Kolton Kohl. The 7-footer gives them a shot against a fearsome Texas frontcourt. Need more convincing? After his miracle trip to the Final Four with VCU in 2011, Shaka Smart is just 2-6 SU in the NCAA tournament with 4 straight first-round exits.
My Final Four
The committee took care of Gonzaga and Baylor, rewarding them for their tremendous seasons. Both teams have red carpets to the Elite Eight. I don't foresee Gonzaga breaking much of a sweat, given their elite play on both ends of the floor. And while I'm intrigued by Ohio State in the South Region, I'm going to stick with Scott Drew and Baylor. As for the other two teams, I believe Houston has a much more manageable road than Illinois in the Midwest Region and the defense to flummox Ayo Dosunmu and company should they lock horns in the Elite Eight.
The East is where I believe things will get nuts, and I'm going out on a limb with UConn. Since James Bouknight's return, the Huskies are 7-2 SU in their last 9. As a team, they're ferocious on the offensive glass (36%, 6th) and make opponents really earn every bucket inside the arc. Teams are making just 45.6% of their twos against UConn, while getting 5.3 of their shots blocked per game (8th). I see UConn upsetting Alabama and facing an upstart that has dispatched Michigan before arriving in the Final Four.
National title odds on my Final Four picks
Gonzaga (+200)
Baylor (+600)
Houston (+1800)
UConn (+3200)
Longshot flyers
It wouldn't be March Madness without the Cinderellas, so here are three teams that I think are undervalued.
USC (+4800)
Oregon (+6500)
St. Bonaventure (+20000)
Oregon has simply been a different team since Will Richardson returned. The Ducks are 11-2 in their last 13, and 5-1 ATS in their last 6. Dana Altman has taken the Ducks to the Elite Eight, Final Four and Sweet 16 in his last 3 Big Dance appearances. They have the talent, the coaching, and a second-round opponent (Iowa) that is just dreadful on defense. I can see a run coming.
This tournament is about matchups and USC has a matchup nightmare in Evan Mobley. The 19-year-old just won the Pac-12 POY award and averaged 22 and 10 in the conference tournament. He's a monster and is the type of player that can carry USC to the second weekend for the first time since 2007.
https://twitter.com/BleacherReport/status/1369466343154618369
The Bonnies may have a tougher draw against a red-hot LSU team than they do against No. 1 Michigan, should they advance. But if they can get past Will Wade's surging Tigers, they have a chance to become the first A-10 team to play in the Elite Eight since Dayton in 2014. They are my favorite longshot because of their experience, their game-changer in the middle (Osunniyi), and the fact that they wiped the floor with a very deep A-10 this year. KenPom rated the A-10 the best mid-major conference in America.