Here's the Best Barstool Sportsbook Promo for Giants-Chiefs MNF
The Giants and Chiefs wrap up NFL Week 8 on Monday Night Football, and Barstool Sportsbook has a few different ways to wager and win on the game with a variety of boosts and specials.
The latest Barstool Sportsbook promo for the Monday Night Football matchup between the Giants and Chiefs gives new players the chance to wager $1,000 risk-free wager and bet with awesome game and player prop boosts.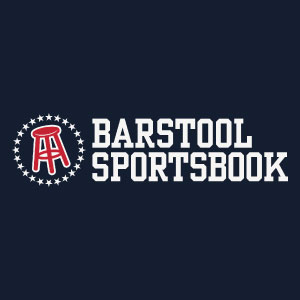 Barstool Sportsbook
States: OH, MD, LA, CO, IL, IN, MI, NJ, PA, VA, TN, AZ, IA, WV
Whether it's Monday Night Football promos or other unique basketball and hockey bonuses, Barstool Sportsbook is bringing strong value for both new and current players tonight. Below, we will detail the latest Barstool Sportsbook promos along with how to sign up.
Click here and use Barstool Sportsbook promo code SOUTH1000 to get started and bet with a $1,000 risk-free wager.
How to Get Barstool Sportsbook Promo
Barstool Sportsbook has one of the best Monday Night Football betting promos. Let's take a look at how to get it.
Click here to start the registration process and provide some brief sign up information. Use promo code SOUTH1000.
Make a first deposit of at least $10. Bettors can wager up to as much as $1,000 risk-free.
Place a risk-free first bet.
Place subsequent wagers on standard odds markets.
Barstool Sportsbook Giants vs. Chiefs Promos
Tonight, bettors can lock in a $1,000 risk-free first bet on the matchup. Bet on markets such as Giants-Chiefs point spread, moneyline, game totals, and player props. If the first wager hits, cash profits will be paid. If not, a site credit in the same amount of the first bet will be issued.
Meanwhile, check out a number of boosts on the game and other sports:
Chiefs to win and over 50+ points scored (+110)
Bulls, Knicks, Nuggets all to win (+530)
Nikola Jokic and Ja Morant each to score 25+ points (+215)
All teams to win by 2+ goals: Lightning, Blackhawks, and Oilers (+1550)
Meanwhile, follow top Barstool Sports personalities with creative "Bet with Barstool" boosts:
The Microwave: Team to reach 10 points first in game: Sixers, Knicks, Clippers (boosted to +390)
Over 3.5 field goals made in Chiefs vs. Giants (+135)
Check back into the app throughout the day as Giants-Chiefs boosts are added.
Finally, cash parlay bonuses by opting-in on the app's main menu.
Beyond Monday night action, the app also offers this month the chance to grab free NBA and NHL jerseys. Simply opt-in and bet $10+ on basketball and hockey action during the month of November. Select bettors will be eligible to receive a free jersey of at least $200 in total value. Select these specials in the promotions tab and read for more details.
Where Can I Bet with the App?
To get the latest Barstool Sportsbook promos, you must be located in one of the following states: New Jersey, Indiana, Pennsylvania, Colorado, Tennessee, Arizona, Virginia, Michigan, and Illinois.
Click here and use Barstool Sportsbook promo code SOUTH1000 to get started and bet with a $1,000 risk-free wager.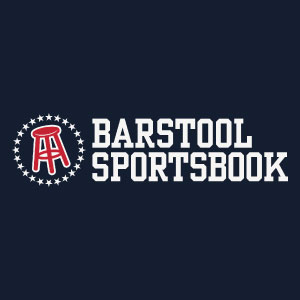 Barstool Sportsbook
States: OH, MD, LA, CO, IL, IN, MI, NJ, PA, VA, TN, AZ, IA, WV