Barstool Sportsbook West Virginia Is Live, Get Bonus Now
Barstool Sportsbook West Virginia is now live, meaning the app is now available in a total of 11 states. West Virginia becomes the latest market in which the emerging sports betting app is fully operational, meaning bettors there can take advantage of promos including a risk-free bet, merchandise specials, odds boosts, and more.
The Barstool Sportsbook West Virginia promos available at launch include a $1,000 risk-free first bet, daily odds boosts, merchandise specials, and a variety of other player incentives.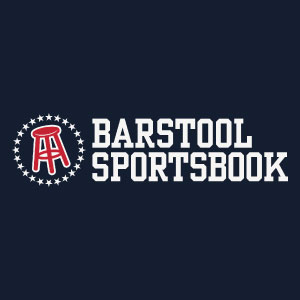 Barstool Sportsbook
States: OH, MD, LA, CO, IL, IN, MI, NJ, PA, VA, TN, AZ, IA, WV
This latest launch follows a recent pattern in which the app has burst onto the scene in other legal markets. In such markets, it has instantly become one of the most preferred online betting options, and a similar trajectory for Barstool Sportsbook West Virginia is expected.
Click here and use Barstool Sportsbook West Virginia promo code SOUTH1000 to get a $1,000 risk-free first bet and other bonuses.
How to Get Best Barstool Sportsbook West Virginia Promos
The launch comes just in time for the NFL Week 11 finale between the New York Giants and Tampa Bay Buccaneers. Moreover, bettors can immediately begin wagering on college football, soccer, college basketball, NBA, and NHL action, as well as the upcoming slate of Thanksgiving NFL games.
Either way, all who sign up and make a first deposit of at least $10 will lock in a "2 for 1" $1,000 risk-free first bet that gives bettors two shots at kicking off the sports betting experience with a bang. Of course, bettors can make a risk-free wager of as little as $10, but they will have the opportunity to go all-in with as much as a $1,000 bet.
Meanwhile, Barstool Sportsbook West Virginia will frequently offer players the ability to catch free merchandise. Whether it's special hoodies on select soccer, basketball, hockey, or football games, or the MeganMakinMoney Merch Giveaway that offers bettors who back her weekly moneyline picks a free Barstool Sportsbook hoodie, there are multiple ways to grab free gear. Also, be sure to check out the Thanksgiving night "Overs Club" jacket offer.
Finally, those who wager during the month of November with a $10 basketball and/or hockey bet that correctly hits with the top 25 longest odds will get a free basketball or hockey jersey of their choice (up to $200).
How to Get the Barstool Sportsbook West Virginia App
Getting started with Barstool Sportsbook West Virginia is easy. Here's how to do it.
Click here to register. Make a first deposit of at least $10.
Use promo code SOUTH1000.
Make a first wager of at least $10, free of risk.
Lock in all of the other standard markets and odds boosts available in the app.
Bonuses and Boosts
One of the best features of the app is its wide range of daily odds boosts and Bet with Barstool specials, enhanced odds that follow the picks of popular Barstool personalities. Throughout the week, bettors can check out a variety of offers, including:
NHL player and game outcomes
NFL player and game props
Same-game and multi-game parlays
Single game boosts
Click here and use promo code SOUTH1000 to get a $1,000 risk-free first bet and other bonuses.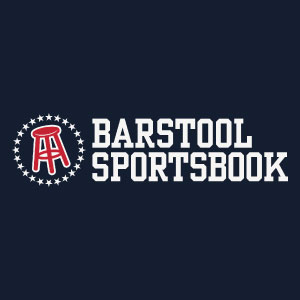 Barstool Sportsbook
States: OH, MD, LA, CO, IL, IN, MI, NJ, PA, VA, TN, AZ, IA, WV