SEC
ESPN would reportedly lose over $800 million in ad revenue if there are no college football games to broadcast in 2020
We all want to see college football played in the fall but ESPN really wants to see the season played for one important reason.
Based on the amount of money the sport generated in ad sales for ESPN last season, the Walt Disney Co. (which now owns ESPN) stands to lose over $800 million if there are no games to broadcast because the upcoming season isn't played due to the coronavirus pandemic.
The ad sales ESPN was paid for the 2019 college football season come via Sportico.
The total amount of ad revenue ESPN/Walt Disney Co. earned for the 2019 college football season was $792.5 million in ads (as broken down in the graphic below) but those figures don't even account for the ad revenue the SEC Network and the ACC Network, which are both co-owned by ESPN, generate for the company.
The figures do not count any ad revenue from the ESPN+ streaming service, either.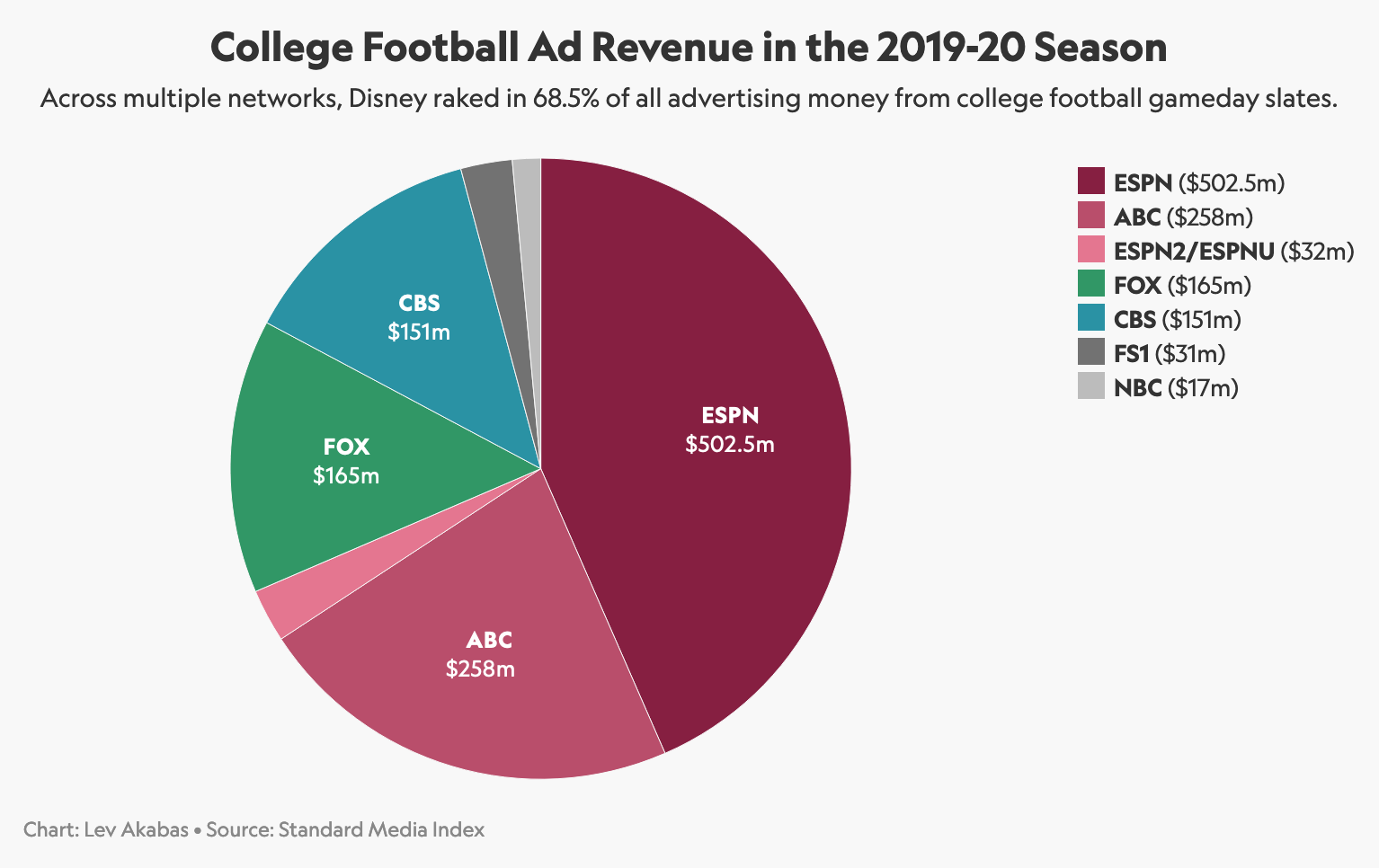 Any way you look at it, ESPN is rooting harder than anyone for the coming college football season to be played.