SEC
Week 4 SEC Primer: Texas A&M is playing for its season. Arkansas is playing with house money
Everything you need to know about this weekend's SEC slate.
The stakes
Who has staying power in the SEC West? This is the SEC opener for both teams, which in a division as cutthroat as the West means it's also a useful gauge for setting expectations for the rest of the season. One side is going to emerge feeling much better about its dark horse ambitions; the other may as well be retiring from the race before the calendar turns to October.
Texas A&M has more to lose Saturday because it had higher expectations to begin with. The Aggies did the dark horse thing last year, narrowly missing out on a Playoff bid en route to a 10-1 finish. This year, they started with their highest preseason rank in the AP poll (6th) since 1995, a bar their 3-0 start – basically a given coming into the season – has not exactly reinforced.
Click here and use promo code SOUTH1000 to get started with Barstool Sportsbook.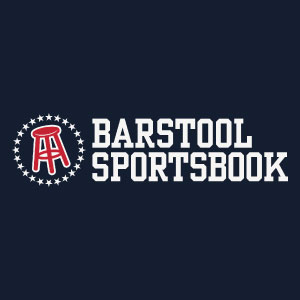 Barstool Sportsbook
STATES: MD, LA, CO, IL, IN, MI, NJ, PA, VA, TN, AZ, IA, WV
SIGNUP BONUS
$1,000
BET INSURANCE!
The defense, a top-10 unit in 2020, is arguably even better now, having allowed just 17 points over the first 3 weeks – fewest in the FBS. The offense, on the other hand, is a work in progress. A&M barely escaped a devastating Week 2 upset at Colorado, where they eked out a dramatic, 10-7 win after starting QB Haynes King was knocked out of the game in the first quarter. (The close call there is even more concerning in light of Colorado's blowout loss vs. Minnesota in Week 3.) With King on the shelf until midseason, at least, the Aggies look less like serious contenders at the moment than wildcards.
By comparison, Arkansas is playing with house money. The Razorbacks' 41-21 thumping of Texas vaulted them from the lower rungs of the SEC food chain into the thick of it, cracking open possibilities that only a few weeks ago would have been pipe dreams. As it stands, they're ranked 16th in the AP poll (Arkansas' first appearance there since October 2016) with 5 more games against currently ranked teams, not including a trip to LSU. Four of those – against A&M, Georgia, Ole Miss, and Auburn – are on deck over the next 4 weeks, a stretch that figures to define the limits of those possibilities in a hurry. But riding another class-jumping upset into the top 10 would be a heck of a way to kick off the gauntlet.
The stat: 3.0 yards per attempt
That's the average gain for quarterbacks when putting the ball in the air against Texas A&M, easily the lowest in the nation and the main reason the Aggies rank No. 1 in points allowed. They're 1 of just 5 FBS defenses that has yet to allow a passing touchdown and the only one that has yet to allow a completion of 20+ yards.
Leon O'Neal picks off Dustin Crum and returns it for an 85 yard TD!#Tamu #KentState

— Sideline CFB (@SidelineCFB) September 5, 2021
Of course, playing Kent State, Colorado and New Mexico has a lot to do with that – although on that note it's worth noting that KSU quarterback Dustin Crum is (or was) a plausible draft pick after a prolific 2020 campaign in which the Golden Flashes led the nation in scoring and Crum was voted first-team All-MAC. Against A&M he was 12/26 for 89 yards and 2 INTs. New Mexico's Terry Wilson, familiar to SEC fans as the former starter at Kentucky, finished 10/23 for 33 yards. Nowhere else has the transformation under Jimbo Fisher been as obvious or dramatic as the pass rush and the secondary.
Click here to get an instant $150 bonus just for betting $1 on any NFL Week 3 game with DraftKings Sportsbook.

DRAFTKINGS SPORTSBOOK APP
STATES: NY, KS, LA, AZ, TN, PA, NJ, CO, IL, WV, IA, IN, VA, MI
NEW USER BONUS
BET $5, WIN $150!
ANY GAME!
Arkansas' KJ Jefferson poses a different challenge. At 6-3, 245 pounds, he's big, mobile, and generally as physically imposing as any quarterback on the college level. As a redshirt sophomore with 5 career starts, he's also fairly raw in terms of accuracy and consistency. But make no mistake: When it all comes together, he can absolutely sling it.
Droppin dimes droppin dimes pic.twitter.com/fluJpSvLXL

— Arkansas Razorback Football (@RazorbackFB) September 18, 2021
Sure, that's against Georgia Southern, whom Jefferson lit up for 366 yards and 3 TDs on just 13/23 passing – 15.9 yards per attempt. He won't have the luxury of operating from a pocket that clean or with receivers that open against A&M, especially if he's stuck in obvious passing downs. But if the ground game holds up its end of the bargain, which it has so far, opportunities will be there for the taking.
The big question: Can Zach Calzada be trusted?
Arkansas' defense has earned a reputation under second-year coordinator Barry Odom for unsettling opposing QBs – ask Matt Corral — and Calzada has barely settled into the starting role as it is. In King's absence at Colorado, Calzada looked in over his head for most of the game, going 3-and-out on 6 of his first 7 drives before turning the corner in the fourth quarter. His first official start in the win over New Mexico was a mix of good (3 TDs, including a 70-yarder) and not-so-good (3 sacks, 1 INT) vs. a severely outmanned opponent.
If the win over Texas proved anything, it's that Arkansas' days of being outmanned on defense are over. The Hogs consistently whipped the Longhorns at the line of scrimmage, kept blue-chip RB Bijan Robinson in check, and forced their young quarterback, redshirt freshman Hudson Card, into a steady diet of 3rd-and-long. (Card was subsequently benched.) Calzada isn't likely to fare any better in those conditions, and A&M's top priority on offense should be keeping him out of them.
FanDuel Sportsbook
ALL STATES WHERE LIVE!
NEW USERS!
BET $5, GET $125
ANY GAME!
Get 30-1 odds on select NFL Week 3 games with FanDuel Sportsbook right here.
That means workhorse duty for RBs Isaiah Spiller and Devon Achane, and not just between the tackles: They've also been assets as receivers, combining for 149 yards and 2 TDs on 14 catches, including seams and wheel routes out of the backfield. Barring an unexpectedly dominant performance by A&M's rebuilt o-line in the running game, keeping Spiller and Achane involved as safety blankets in the short passing game could serve the same end.
The key matchup: Texas A&M WR Jalen Wydermyer vs. Arkansas DB Jalen Catalon
As safety blankets go, they don't come much safer than Wydermyer, a classic inline target at 6-5, 255-pounds who specializes in 3rd-down conversions and out-leveraging smaller defenders in the red zone. Although he's yet to score this season, he is A&M's leading receiver in targets (24) and yards (141) and remains the active SEC leader for career touchdown catches with 12 – 9 of them coming in the red zone.
Strictly in terms of size, the 5-10, 200-pound Catalon may not look like the ideal counterpart. What he lacks in height, though, Catalon makes up for in fearlessness and all-purpose ball-hawking: For the second year in a row, he ranks among the SEC leaders in tackles (28) and passes defended (5), and in coverage he's allowed just 4 receptions on 11 targets, per Pro Football Focus, for a grand total of 31 yards. Whatever Wydermyer or any other A&M receivers get at expense will be hard-earned.
The verdict
Two young quarterbacks opposite two good defenses is a formula for a slugfest, which ought to suit both teams just fine. The schemes may be different, but their goals are the same. Both offenses want to win up front, keep the QBs out of trouble situations and hammer away with the run to set up the occasional downfield shot. Both defenses want to stuff the run, put the game in the opposing QB's hands, and ramp up the pressure on passing downs. Settle in for a throwback.
In many ways, Jimbo Fisher has built A&M specifically for that type of game – if any team is equipped to beat a ranked opponent with a nondescript backup quarterback making his second career start, it's the Aggies. Or at least it should be, with a roster built largely from 3 straight top-10 recruiting classes. If they're going to preserve any chance of playing for a championship, this is one where the baseline talent gap needs to show up.
– – –
• Texas A&M 26 | Arkansas 17
You know the story: Tennessee is a dismal 1-15 vs. Florida since 2005, the past 3 losses coming by an average of 23 points. As the point spread indicates, this year's entry shapes up as more of the same. The Vols, as usual over the past few years, arrive in a state of QB limbo: Josh Heupel has declined to clarify the situation behind center, implying that Joe Milton III has at least some chance of reclaiming the starting job from fan-favorite Hendon Hooker after missing most of the past 2 games to injury. Either way, though, the outcome isn't about to move the needle against a Florida team that just gave Alabama all it could handle.
Use the state links below to get started with Caesars Sportsbook and get a free NFL jersey plus a $5,000 risk-free bet.
The Gators' quarterback situation remains a point of intrigue, too, although much less so after Emory Jones went the distance vs. the Crimson Tide and generally acquitted himself well after enduring a chorus of boos in the first half. Redshirt freshman phenom Anthony Richardson is expected to be back in the fold this week after sitting out the Bama game with — officially, anyway — a sore hamstring. (We'll have to take Dan Mullen's word for it.) Richardson may be firmly entrenched in the change-of-pace role for the time being, but with a talent as big as his you know we're never more than a big play or two away from the Free Anthony campaign to flare up again in earnest.
– – –
Florida 38 | • Tennessee 20
Besides the final score, LSU's 49-21 win over Central Michigan was also notable for the emergence of 3 true-freshmen receivers — Deion Smith, Jack Bech and Brian Thomas Jr. — who combined for 266 yards and 3 TDs on a dozen catches, a significant development for an offense with a glaring vacancy at WR2 opposite Kayshon Boutte. If that was the audition, a trip to Starkville for the SEC opener is the real thing. For better or worse, the team that shows up on Saturday is the one LSU fans are going to have to live with the rest of the year.
– – –
• LSU 31 | Mississippi State 27
BetMGM Mississippi is now live. Click here to bet $10, win $200 if your team scores a touchdown during its NFL Week 3 game. Click here to get a $1,000 risk-free first bet.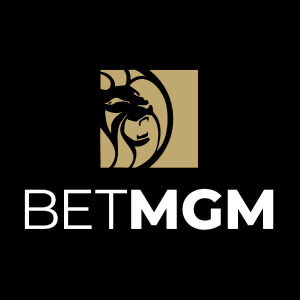 BetMGM Sportsbook
STATES: LA, NY, AZ, MS, CO, IN, IA, MI, NV, NJ, PA, TN, WV, VA
SIGNUP BONUS
1+ PUNCH LANDS!
$200 BONUS
Quarterback Ty Keyes was the big fish in Southern Miss' 2021 recruiting class, but his first career start was a disaster: Subbing for the injured Trey Lowe, Keyes was picked off twice and sacked 9 times in a 21-9 loss to Troy, in which the Golden Eagles' only touchdown came via the defense. Against Bama, the one and only objective should be getting the future of the program home in one piece — physically and psychologically.
– – –
Alabama 48 | • Southern Miss 7
Vanderbilt QB Ken Seals is also coming off a miserable outing (16/37, 120 yards, 1 TD/1 INT in a 41-23 loss to Stanford), but in his case, he can't charge it to the freshman card anymore. Worse, Vandy's most productive skill player, RB Re'Mahn Davis, is out for the year with a toe injury. Any points the Commodores manage against Georgia will be due to an act of either random chaos or mercy.
– – –
• Georgia 45 | Vanderbilt 6
The Wildcats' stock took a hit last week in a close call against Chattanooga, but at Kentucky, 3-0 is 3-0. If they don't lock up their 4th win Saturday, it might be awhile: ESPN's Football Power Index projects the 'Cats as underdogs in every game in the month of October.
– – –
• Kentucky 30 | South Carolina 23
The wildcard in Chestnut Hill is the absence of BC quarterback Phil Jurkovec, a future pro who could be done for the season due to an injured hand. In his place, the Eagles will turn to senior Dennis Grosel, a former walk-on with 8 career starts. Grosel also owns the school record for passing yards in a single game, throwing for 520 with 4 TDs and 3 INTs in a 43-32 loss at Virginia last December. This one could get interesting in a lot of different ways.– – –
• Missouri 29 | Boston College 24
Saturday is Auburn's last tune-up before embarking on a hellacious run against LSU, Georgia, Arkansas, Ole Miss, and Texas A&M. After his mediocre turn at Penn State, Bo Nix could stand to give the home crowd a few reasons to remain in his corner.
– – –
Auburn 41 | • Georgia State 17
Scoreboard
Week 3 record 8-1 straight-up / 4-5 vs. spread
Season record: 29-7 straight-up / 10-23 vs. spread
Click here to get a $1,000 risk-free first bet with TwinSpires.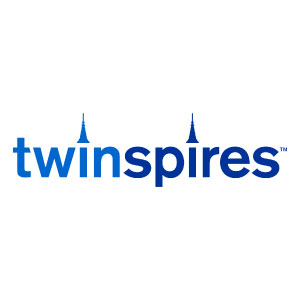 TwinSpires Sportsbook
BET THE KENTUCKY DERBY
NEW USER OFFER
$200
BONUS